Activity at La Pedrera:
Joan Codina Sextet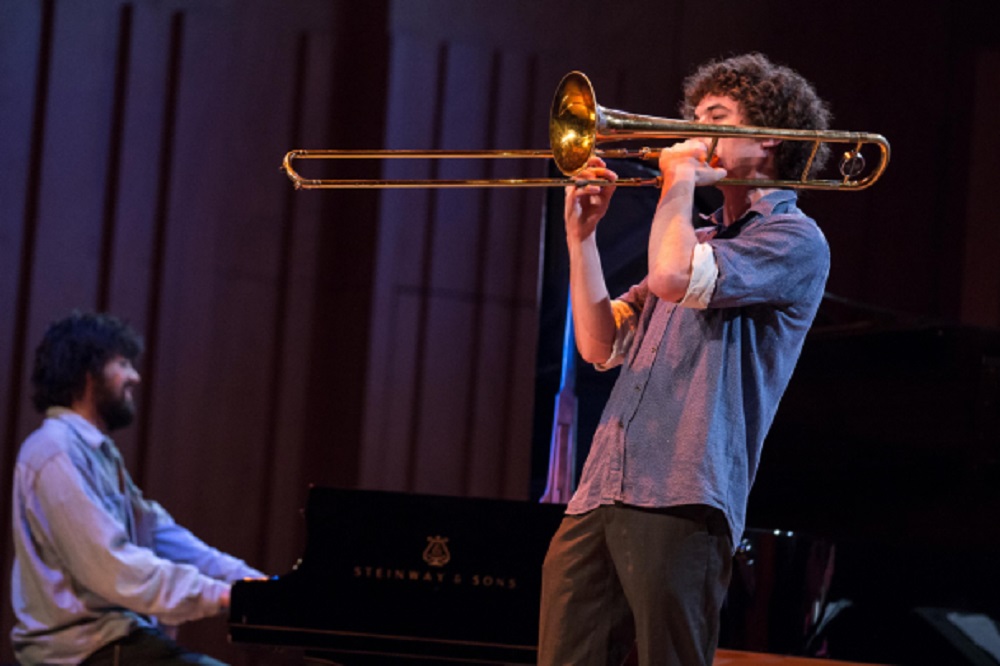 Buy tickets Friday 21 June >
Buy tickets Saturday 22 June >
Concerts begin at 8.45pm
Stunned by colored lights and shrill melodies, we often don't realize that the world around us is changing at the fastest pace ever.  And, in addition, people's priorities are also changing.
Through music, this project aims to put a magnifying glass on the forgotten of this new world, with melodies inspired by nature, personal communication, elder people, the sense of community, silence...
In the repertoire we present, you will find original compositions by musicians from the Barcelona scene, and some by other musicians who, throughout history have also used music to express these subjects.
Joan Codina, trombone
Miguel Villar, saxos
Dani López, saxes and flute
Tom Amat, piano
Joan Garcias, double bass
Adrià Claramunt, drums
The ticket includes the visit at the attic, concert and drink.