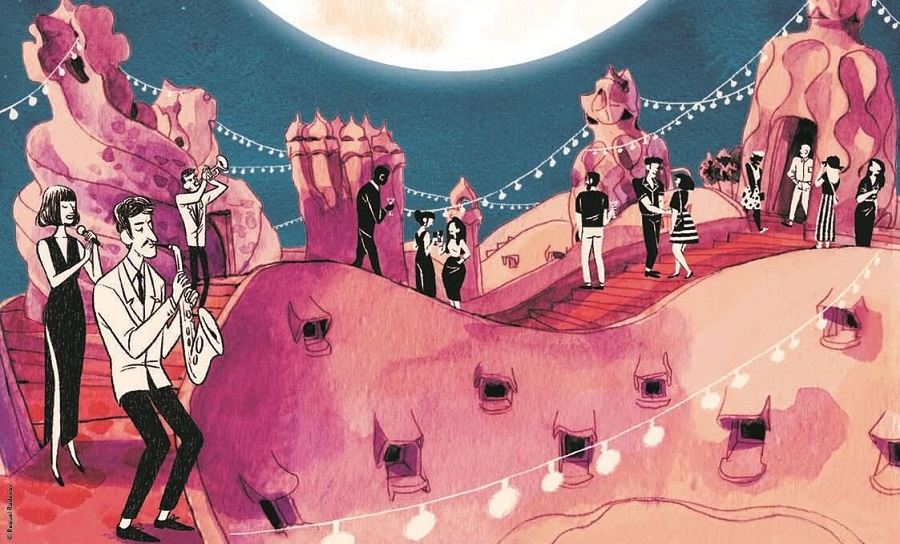 23/05/18
Summer nights at La Pedrera are full of jazz. The first notes to welcome summer in the city will be played on Friday 8 June. The La Pedrera roof terrace will be transformed into a wonderful setting for enjoying the evening, the views of Barcelona and the best live music on the current jazz scene.
The best jazz made in Barcelona
This year we present a series of shows with the top young jazz talent made in Barcelona – a combination of figures representing the jazz scene bringing us an unbeatable live soundtrack.
La Liceu Big Bang, the Oriol Roca Trio, the Ernesto Aurignac Quartet, the Mariola Membrives trio, the Felix Rossy Quintet and Irene Reig with the Bop Collective are just some of the bands who will thrill the audience, with their talent, their virtuosity and international profile. The La Pedrera jazz cycle is not just a pleasant event for summer nights, its musical quality makes it a cycle not to be missed on the Catalan jazz scene.
An experience at La Pedrera
Jazz Nights on the La Pedrera terrace begin with a self-guided visit to the Gaudí Space in the iconic attic of the Milà House, with a visual tour of the architect's work. The concert is accompanied by a drink on the terrace, an emblematic, evocative place that invites you to experience the architecture, the night, the city and the music.
Full Programme and tickets here