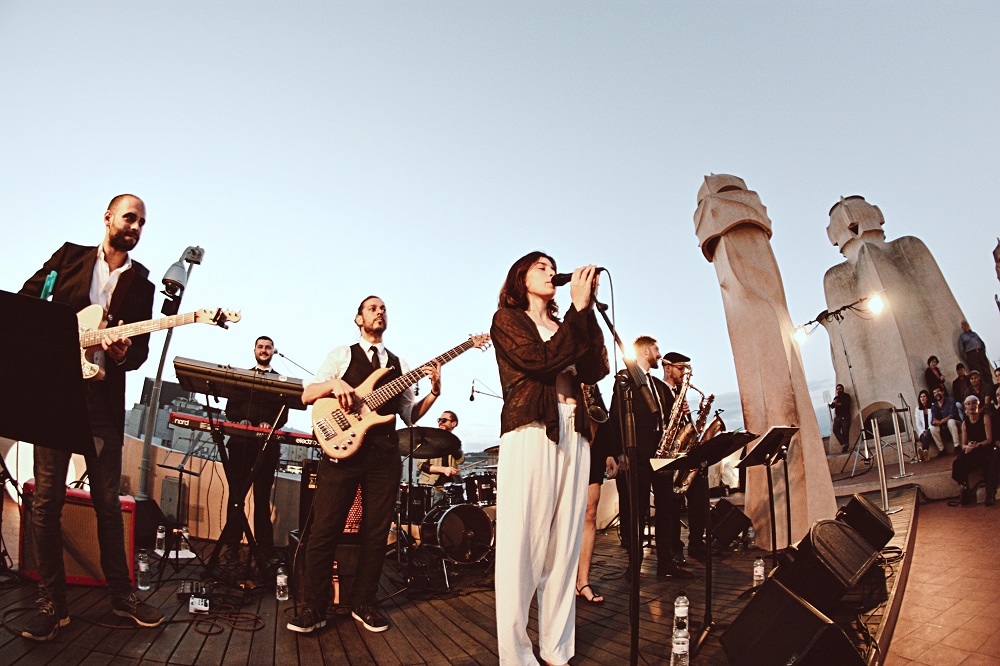 02/06/22
Talents Jazz a La Pedrera places the best musical talents in the heart of the city, collaborating closely with the city's cultural ecosystem, and with prestigious educational institutions such as the Conservatori del Liceu and the Taller de Músics. This is how on summer nights, La Pedrera becomes the epicenter of jazz in Barcelona and becomes an exceptional setting to enjoy the best live music.
The program includes a selection of the most promising young talents who represent the future of jazz. The musicians that have emerged from the Liceu Conservatory will pass through the roof of La Pedrera between June 2nd and July 1st, while the talents from the Taller de Músics will fill Casa Milà with jazz between July 2nd and 29th .
Talents Jazz a La Pedrera is an experience that also brings us closer to learn about Gaudí's work, through a free visit to the attic of Casa Milà -the Whale's Attic - where the architect's interpretive space is located; followed by a concert on the roof, an emblematic place, where you can feel the best live jazz in a unique and suggestive environment.
The Catalunya La Pedrera Foundation, responsible for Casa Milà and its activities, reaffirms with this new series of concerts its commitment to culture and the talent of young people.