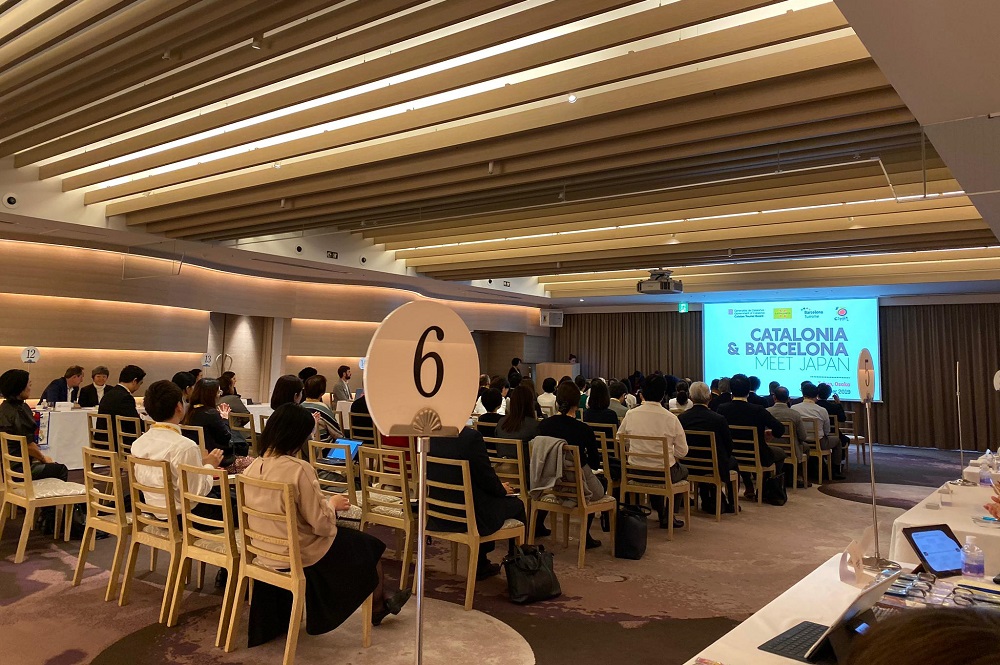 25/11/19
This week, La Pedrera-Casa Milà is taking part in a roadshow in Japan and South Korea (Tokyo, Osaka and Seoul organised by the Catalan Tourism Agency. It is an opportunity to strengthen La Pedrera's presence in Asian countries and to let travel agents from the area know about the city of Barcelona and all the wonderful things to see there.
During the meetings, La Pedrera-Casa Milà has worked to explain the TOP Gaudí experience to the main tour operators from the area.
According to Catalan government data, a total of 270,000 tourists from South Korea visited Catalonia in 2018, 18.8% more than the previous year. And around 300,000 tourists from Japan travelled to Catalonia last year.