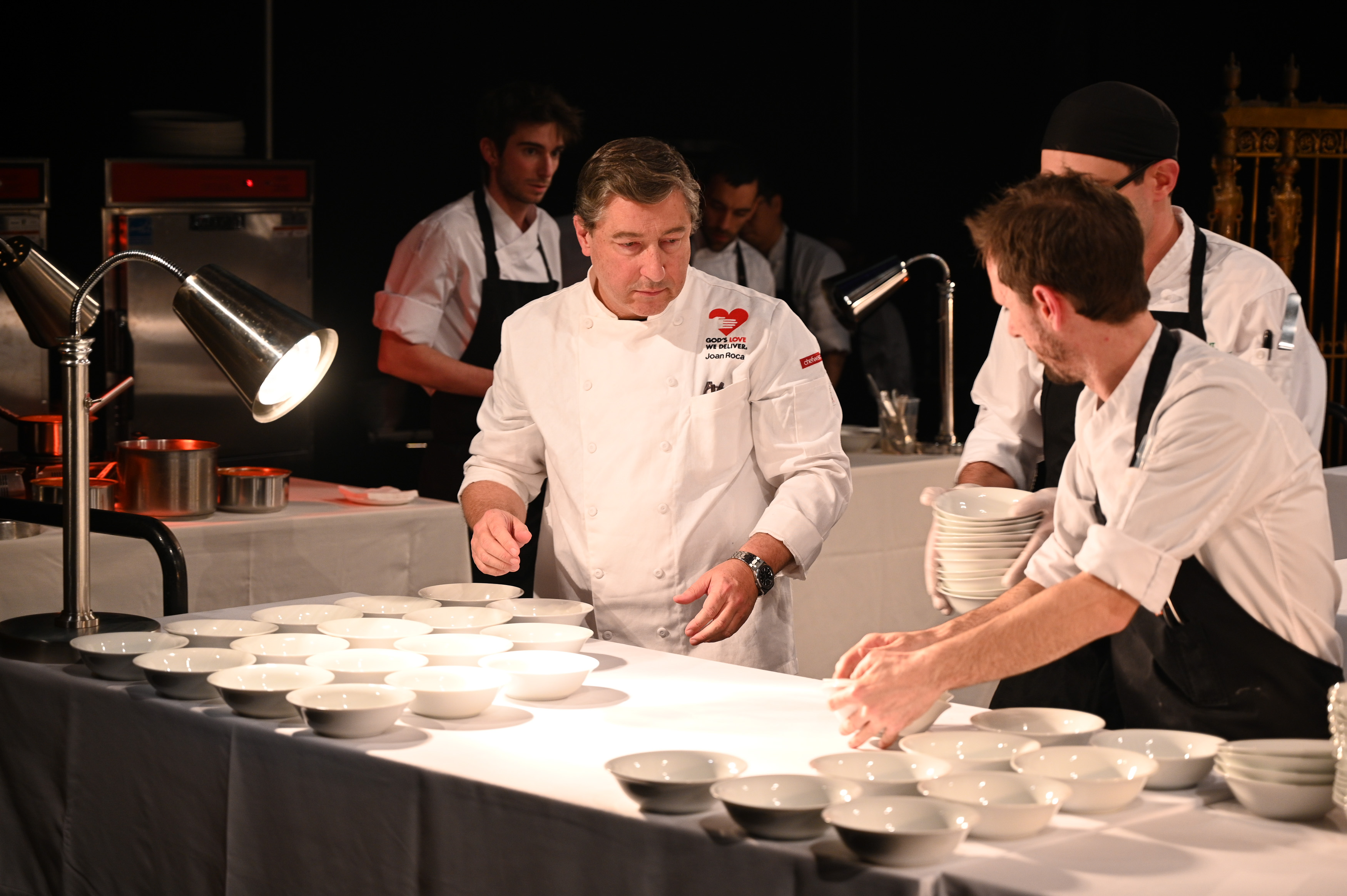 18/12/18
A soufflé of truffles inspired by one element of the Roof of Casa Mila is the dish presented by Joan Roca at the great gastronomic dinner that took place in New York on December 5th.
Joan Roca, Massimo Bottura, Mauro Colagreco and Christina Tosi are the chefs that have been selected to present their dishes at the "Once upon a kitchen" event held on December 5 at the Gotham Hall in New York. An event that consisted of an exclusive dinner consisting of two dishes from each chef in a unique opportunity to enjoy the cuisine of the Celler de Can Roca, Osteria Francescana, Mirazur and Milkbar under the same roof.
The premise was to present dishes inspired by local works of art from each one of them. Joan Roca's choice was a plate inspired by the soft clocks of Dalí, and a truffle soufflé that reminds the stairwell of the iconic roof of Casa Milà (La Pedrera).
As Joan Roca's chef explains: "Inspired by the organic faceted shapes of Gaudi's architecture, the truffle slices contain an ethereal truffle soufflé, and in its core, a portion of veal oyster blade cooked at low temperature, of 50º degrees for 70 hours". 
This dish inspired by Gaudí's work can also be found in the Celler de Can Roca menu, depending on the season.