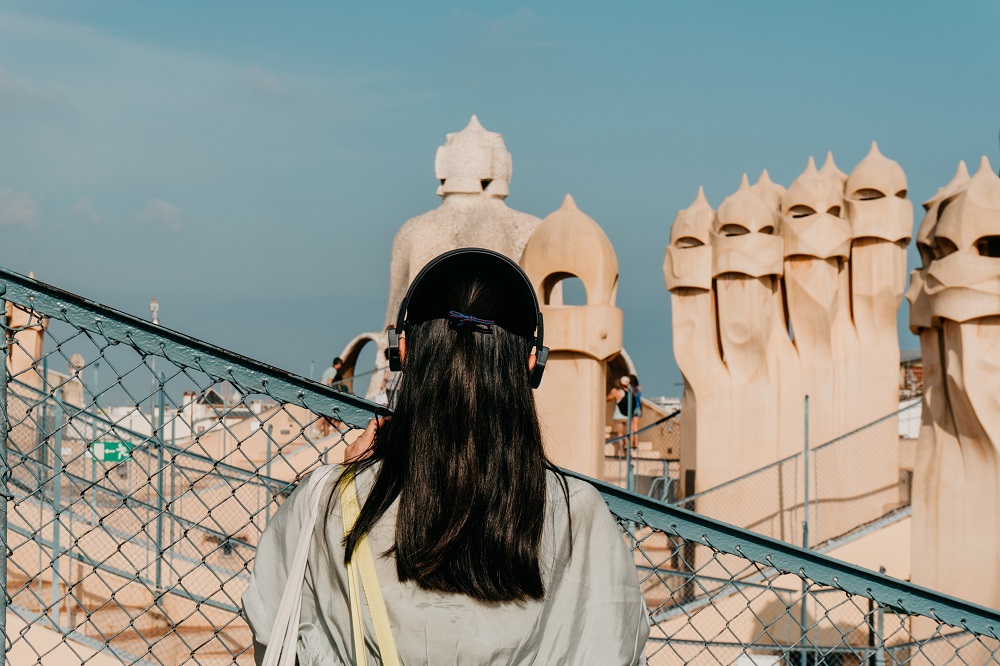 19/09/19
Ramonet will guide our youngest visitors around Antoni Gaudí's building
Would you like to visit the Essential La Pedrera with children? Now is the time to visit La Pedrera in the daytime with Ramonet, a little rascal who dreams of being an architect like Antoni Gaudí. He will help children discover the different parts and features of La Pedrera in a children's audio guide.
The audio guide system is innovative, experiential and evocative and has been designed to make it easier for children to visit, as it works automatically using various sensors. La Pedrera Essential tour is designed for children and there are areas that can be particularly unusual and interesting for them, such as the spectacular roof terrace, where children can stimulate their own imaginations, the Whale Attic, the Tenants' Apartment and the courtyard of the Milà House.
The children's audio guide for the La Pedrera Essential tour is available in Catalan, Spanish, English, Chinese, French, German, Portuguese, Italian, Russian, Japanese and Korean and is included in the admission price.