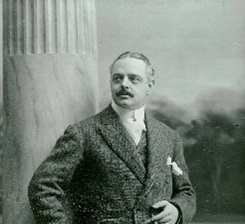 05/05/21
Pere Milà i Camps, also known as Perico by his friends and family, was born in Barcelona at 1873. When he married Rosario Segimon, he was prominent member of the bourgeoisie, although he had more pedigree than money. 
Pere Milà was involved in politics and was elected deputy by the Conservative Party. He also worked as a press entrepreneur (La Tribuna de Madrid newspaper) and was the promoter of the Monumental bullring, which, like La Pedrera, was owned by his wife, Rosario Segimon.
They said of him that he was as nice as arrogant. He was very elegant and always well dressed. He liked modern times, and had one of the first cars in Barcelona.
At 1940, with 67 years old, Perico Mila had died in his flat in La Pedrera. 
Pere Milà appeared usually at the press of that time and was the main character in some unusual cartoons. In this case, it is the illustration of the article published in the humor and politics weekly, El Gall, in which they make a sharp and ironic portrait of Mr. Perico Milà.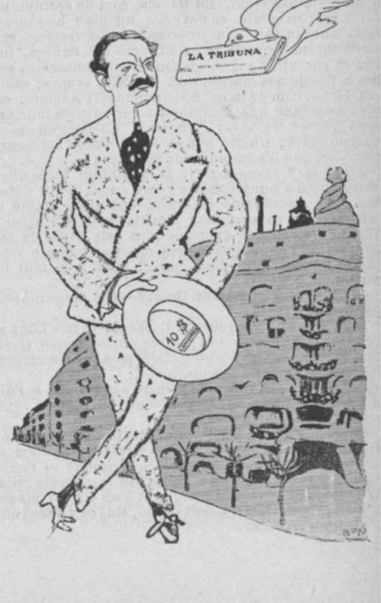 EL GALL: nationalist weekly. Year I. Number 7 – August 16th 1912