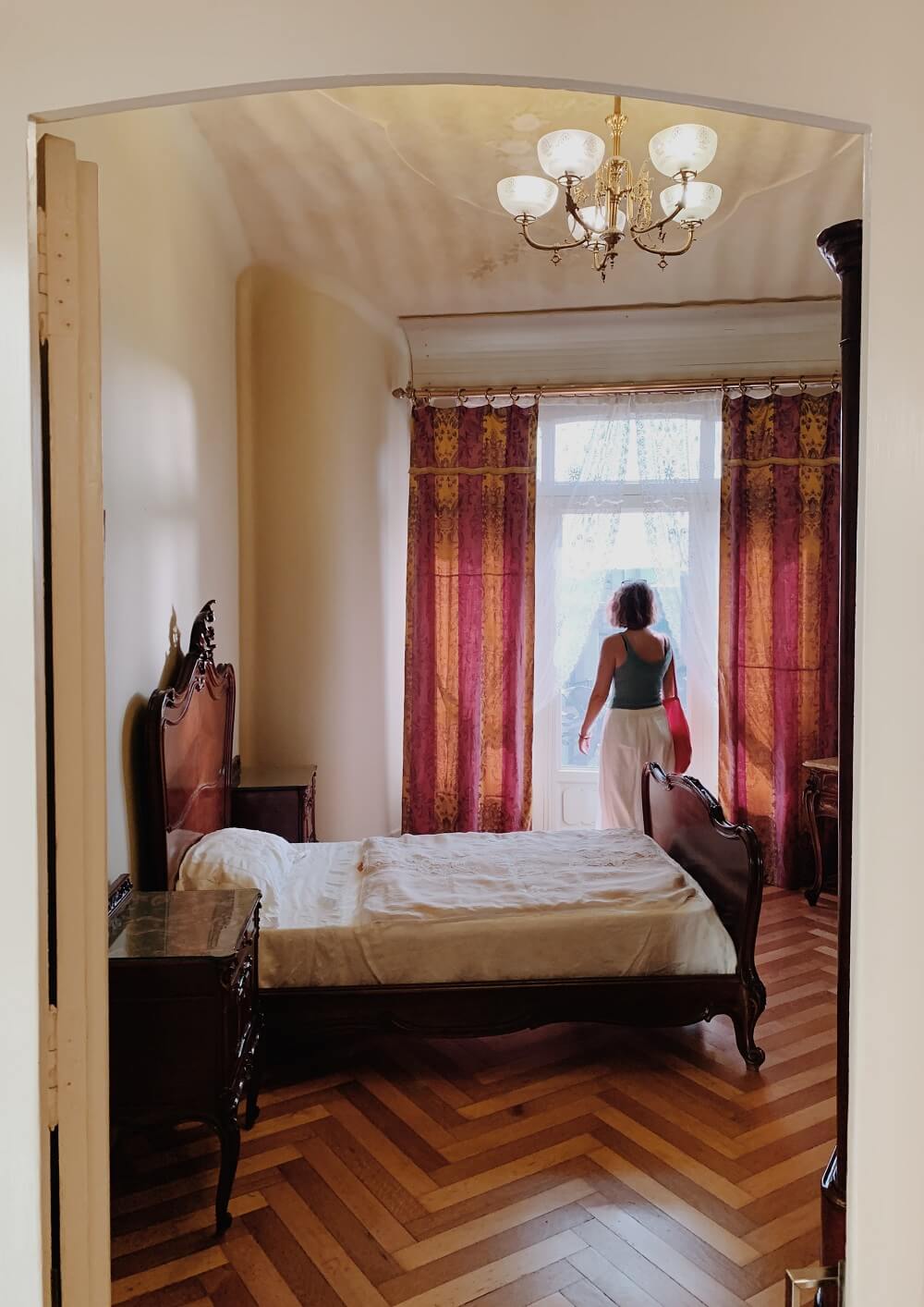 20/10/21
The Tenants' Apartment shows how people lived in La Pedrera at the beginning of the 19th century. Since a few months ago, the furniture of Rosario Segimon's room can be seen in there. The original furniture is: a bed, two nightstands and a dresser.
This bedroom set had been acquired in Paris, where she had lived with her first husband Josep Guardiola. In one of the unpublished images that we have of the main floor of La Pedrera-Casa Milà, you can see the furniture that was installed in the building from the very beginning.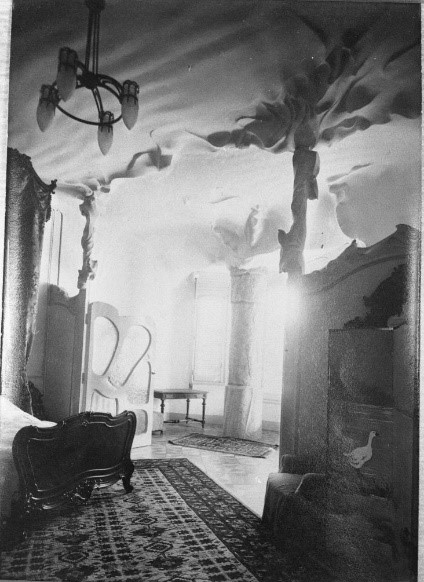 Joaquim Gomis: Casa Milà, c.1929 ©Hereus de Joaquim Gomis.
Fundació Joan Miró, Barcelona 2021
The most famous macaws of Passeig de Gràcia
One of the other original elements that can be admired is an oil painting by the artist Pedro Segimon y Cisa, Rosario Segimon's nephew. In this portrait you will see the macaws Gonzalo and Amaya with Teresa Pàmies, one of Rosario Segimon's maids.
These, for a few years, were one of the main attractions of the Casa Milà. That was because, usually, the macaws were on the balcony taking fresh air with the Milà-Segimon maid. This made the pedestrians admire those amazing animals.
The painting is on the wall of the living room of the Tenants' Apartment. Thanks to this donation we can get to know more closely the figure of Rosario Segimon Artells, the first owner of La Pedrera.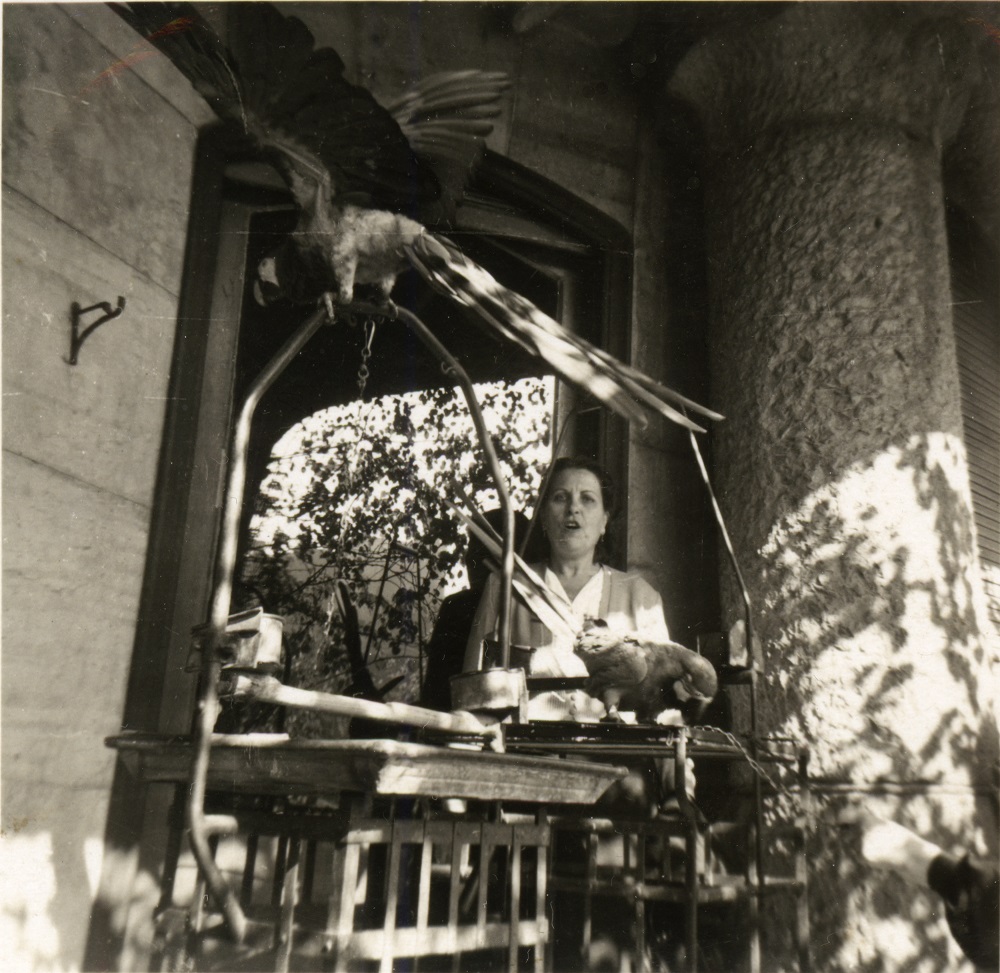 © Familia Roig Segimon