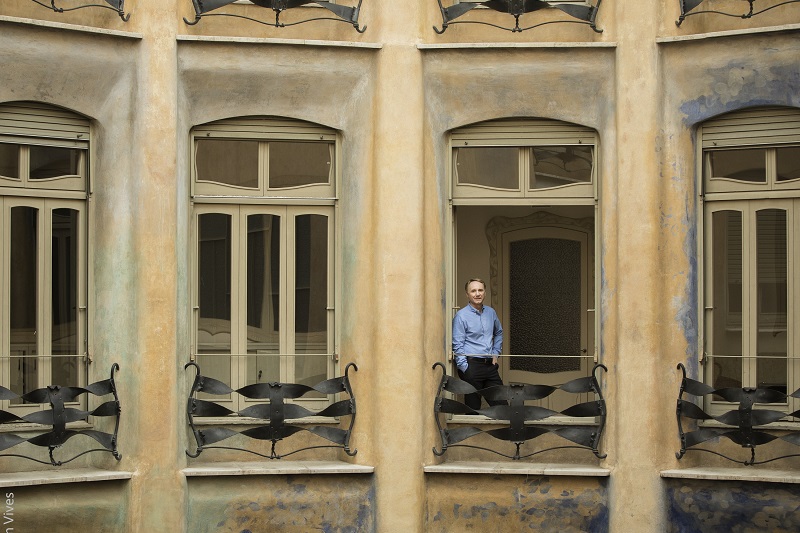 05/10/18
CasaMila —together with other buildings designed by Antoni Gaudí and iconic places around Barcelona— is one of the main settings in Dan Brown's latest novel, Origin. A year on since the novel's publication, it remains a bestseller worldwide. Casa Mila also hosted the international launch of the book, a public presentation attended by more than 50 accredited media outlets from around the globe and witnessed by 15,000 people via live streaming.
The story of Origin takes place entirely in Spain, with Robert Langdon, the leading character in the saga, visiting Bilbao, Madrid, Seville and Barcelona, where Casa Milà is one of the main settings for this new book by the author of The Da Vinci Code. The book has generated so much interest that thousands of visitors from around the world have been drawn to follow in Langdon's footsteps through the attic of Casa Milà, Montserrat Monastery and the Guggenheim Museum in Bilbao, among other places.
In Origin, Dan Brown turns the La Pedrera attic, where the Espai Gaudí is situated, into the apartment of a multimillionaire, and also makes explicit reference to the video "Casa Mila. A masterpiece of nature", which has now been viewed over 300,000 times on YouTube and has accumulated numerous comments referring to the book.