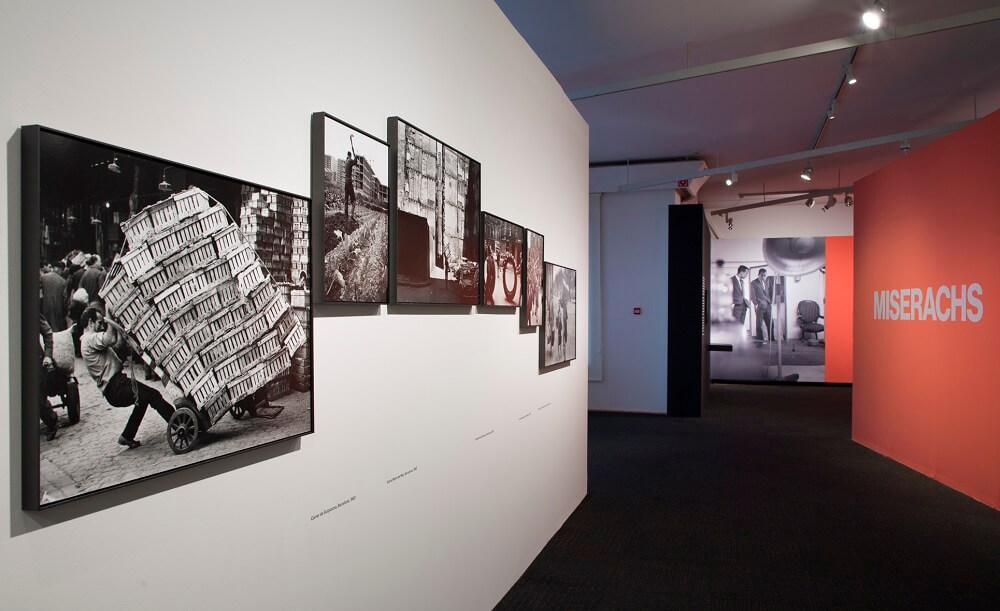 07/05/18
Miserachs. Unexpected epilogue at Casa Milà (La Pedrera) presents the life and work of this acclaimed photographer through an extensive selection of photographs that make this the most important exhibition to focus on him ever held. Miserachs. Unexpected epilogue is open to visitors until 15 July in the La Pedrera exhibition room.
Curated by the historian of photography Laura Terré, the exhibition features an impressive selection of over a hundred photographs. Miserachs. Unexpected epilogue aims to raise new awareness of Miserachs' prolific career in this survey that gives an overview of his entire oeuvre, including his work in both black and white and colour, while at the same time drawing attention to his distinctive traits as a photographer.
Laura Terré: "Miserachs experimented in every field of photography"
The exhibition looks at every aspect of Miserachs' work: his personal interests, his photojournalism reports and his portraits connected with the history of the second half of the 20th century.
The display features a selection of images from his vast archive, every aspect of which is encompassed for the first time—from his photos as an amateur to those he took as a professional, from his black and white shots to those in colour, and from his experimentation to the work he produced to commission—to complement those subjects that made this photographer one of the greats.
With this exhibition, the Catalunya La Pedrera Foundation continues its work to revive the memory of the most notable photographers of the second half of the 20th century, and its endeavours to bring culture closer to society.