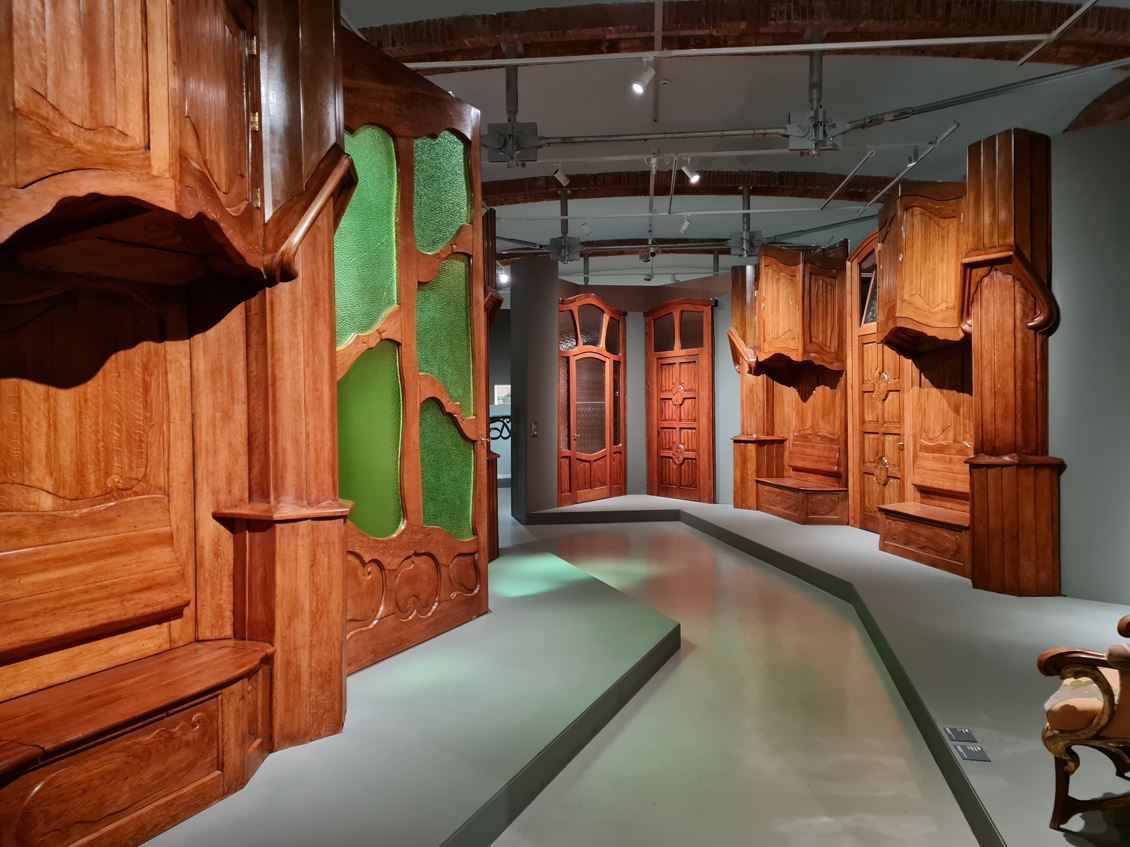 27/12/22
An important set of furniture designed by Antoni Gaudí is on display at the National Art Museum of Catalonia at Gaudí's exposition. There are seven items, including benches and cupboards, which originally furnished the entrance hall of the main apartment at La Pedrera where the Milà family lived. Until now, this set of furniture has been in the possession of the Sagrada Família Construction Board Foundation, which has now left it on deposit at the museum to be put on display.
The furniture was in the Milà family's flat until the sixties, when the then owners of the building, Inmobiliaria Provenza, rented the flat out as offices and made some alterations. At that time, the pieces were given away and ended up in the hands of the Sagrada Família Construction Board Foundation to ensure they would be preserved.
| | |
| --- | --- |
| © Càtedra Gaudí | © Càtedra Gaudí |
Now the set of furniture can once again be admired by the public at the MNAC. This museum already has other pieces from the Milà House – a door and a grille – and it also has various knobs and some railings from the house on display thanks to a deposit made by the Catalunya La Pedrera Foundation in 2011.
These pieces, kept and displayed at the MNAC, complement the many options to be visited in the city of Barcelona to discover Gaudí's artistic work, including buildings like La Pedrera-the Milà House itself, as well as other works by the architect.