Exhibition room at Casa Milà
From Tuesday to Sunday. Monday closed.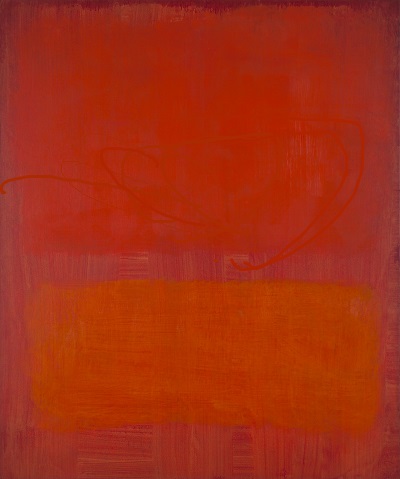 THE PATHS OF ABSTRACTION, 1957-1978
Dialogues with the Museo de Arte Abstracto Español in Cuenca
A great sample of national and international abstract artists, like Rothko, Dubuffet, de Kooning and Pollock.
The exhibition presents more than 70 works that reflect the various forms that abstraction took during the second half of the 20th century, such as informalism and abstract expressionism, lyrical and gestural abstraction, geometric abstraction, kinetic art or color field painting.
Spanish artists such as Eduardo Chillida, Manolo Millares, Antoni Tàpies, Rafael Canogar, Pablo Palazuelo and José Guerrero enter into a dialogue with some of the greatest representatives of international abstraction such as Mark Rothko, Alberto Burri, Willem de Kooning, Hans Hartung, Jean Dubuffet, Helen Frankenthaler or Jackson Pollock.
Exhibition organized by Catalunya La Pedrera Foundation and Fundación Juan March.
Curated by: Manuel Fontán del Junco, Sergi Plans and Marga Viza
Visit La Pedrera Essential + Exhibition! 
Visit the building and the exhibition on abstract art for only €6 more. Live La Pedrera experience to the fullest.
PRACTICAL INFORMATION
General ticket price:  €9
Discounted ticket price: €6
Persons age 65 and older, students and individuals with disabilities (equal to or higher than 33%)
Entry free of charge:
Children age 12 and under, members of professional associations (ACCA, AICA, AECA, AMC, ICOM, ICOMOS) and individuals with disabilities (equal to or higher than 65%) and their companions with proof.
· Opening hours
From Tuesday to Sunday. Monday closed.
From 10 am to 7.30 pm (last access: 7pm). 
Monday 5 December and 2 January open.
Closed 25 December
1 January: special opening hours from 11 am to 7.30 pm
· Guided tours for school groups
Monday to Friday Price: €6 per students
Please contact: cultura@fcatalunyalapedrera.com or at the telephone 93 214 25 80
Tours are offered in Spanish and Catalan.
Header image credits: Pablo Palazuelo. Omphale V, 1965-1967. Juan March Foundation Collection, Museum of Spanish Abstract Art, Cuenca.
Image credit: Mark Rothko. Untitled,1969. Museo Universidad de Navarra © 1998 Kate Rothko Prizel and Christopher Rothko/VEGAP/Barcelona, 2022