Exhibition room La Pedrera (Casa Milà)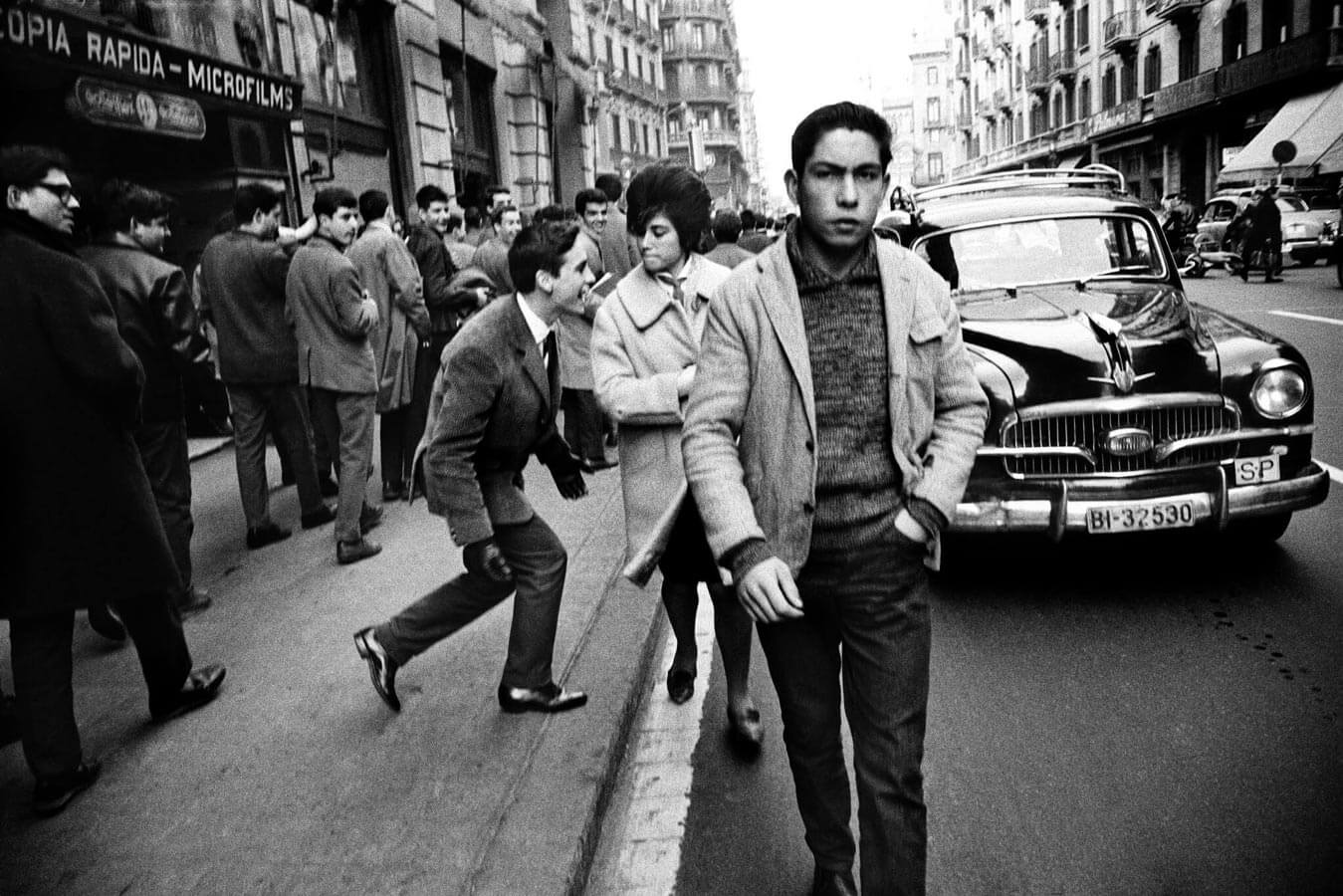 Xavier Miserachs (Barcelona, 1937-1998) was the youngest member of a collective which in the late 1950s revived the creativity and innovation of applied photography, all trace of which had been lost after the Spanish Civil War. He brought about a break with the past in the spirit of modernity, overcoming the constraints of the Franco regime's censors, as well as the difficulties caused by the government's self-sufficiency policy. He gave up studying medicine when he discovered his calling to be a reporter, and he devoted himself professionally to photography with the vision and passion of a pioneer. Due to his sensitivity towards his fellow humans, his sense of humour and his intelligence, his reportages have the force of critical essays akin to autobiography, as a result of which his body of work constitutes a depiction of the second half of the 20th century, as well as a vivid and fresh portrait of his attitude towards life.
This exhibition charts a course through the era Miserachs lived in, illustrating it with his style, his personal interests, his reports and portraits connected with the history of the second half of the 20th century, the various genres and uses of photography, the techniques he employed and above all the evolution in his committed and reflective gaze, as he was always more interested in people than in the issue. The display features a selection of photographs from his vast archive, every aspect of which is encompassed for the first time—from his photos as an amateur to those he took as a professional, from his black and white shots to those in colour, and from his experimentation to the work he produced to commission—to complement those subjects that made this young photographer one of the classics before his time.