Activity at La Pedrera:
"Lo mínimo" Cris Blanco, Guillem Mont de Palol and Jorge Dutor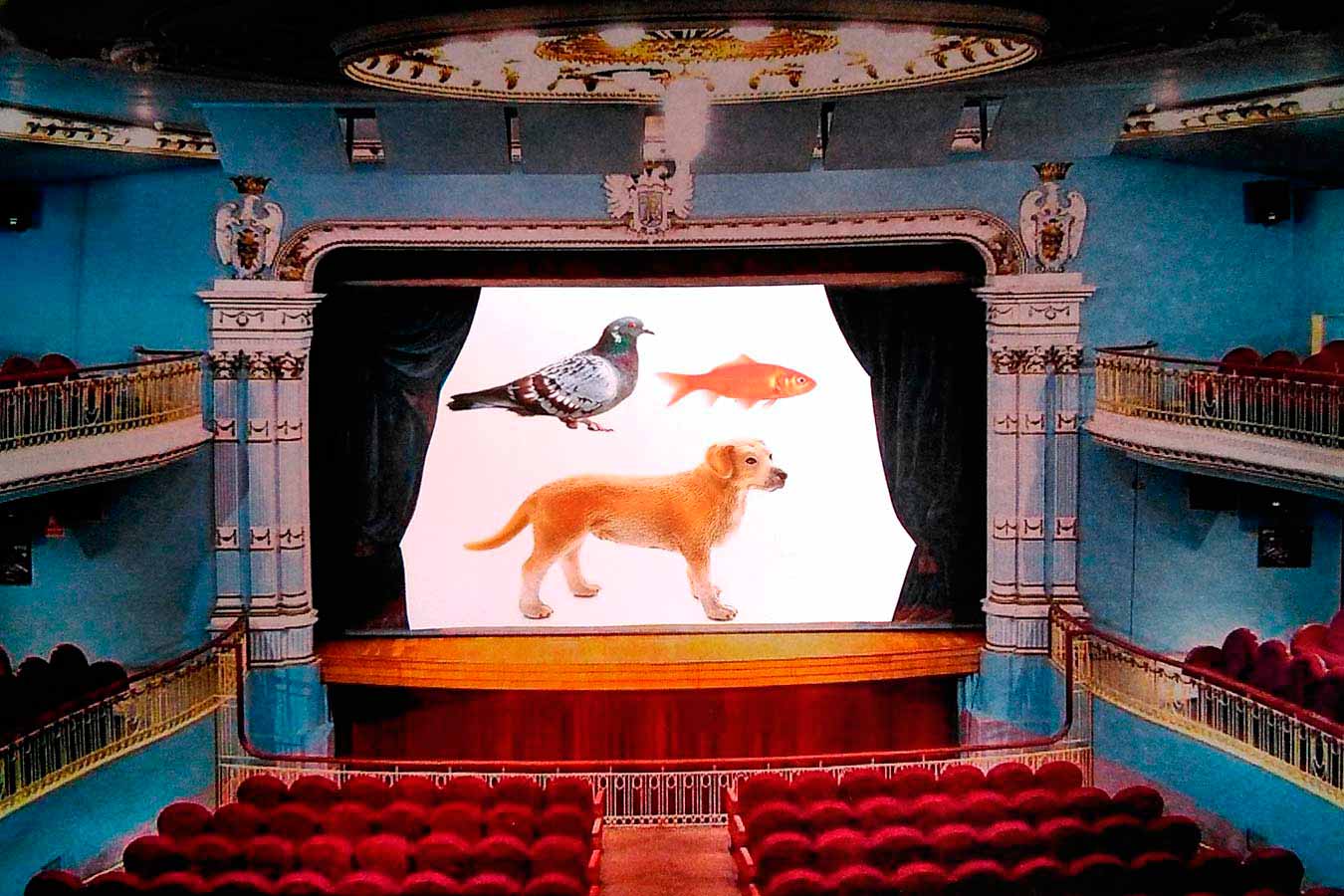 World première.
Commissioned and produced by the Catalunya La Pedrera Foundation.
The three artists come together to create an original piece made specifically for La Pedrera focusing on combining their scenic languages and creating a unique world through the generation of fictions.
Credits
Created and performed by Cris Blanco, Jorge Dutor and Guillem Mont de Palol.
With the support of Mercat de les Flors.
Biography
Cris Blanco was born in Madrid and has lived in Barcelona since 2009. Since 2003 he has been creating his own dramatic pieces and appearing in performance, dance, theatre and cinema.
The transformation of codes and objects, the mixture of dramatic genres, live music, sleight of hand, science fiction and making the apparatus of theatre visible are all present in his work.
His dramatic works include cUADRADO_fLECHA_pERSONA qUE cORRE (2004), Caixa preta-caja negra with Claudia Müller (2006), TELETRANsPORTATION (2010), ciencia_ficción (2010), The Neversarting Story project (2007/2008) in cooperation with Cuqui Jerez, María Jerez and Amaia Urra, including the piece The Set Up and the short film Cinthy Tuloh, the live film El Agitador Vórtex (2014), and Bad Translation (2016) created in cooperation with Óscar Bueno, Javier Cruz, Cris Celada, Amaranta Velarde and Ayara Hernández.
His works have been performed at festivals including 8 Tension Impulstanz, 100 dessus dessous at La Villette, Paris; Mapa Teatro in Bogotà; Alkantara in Lisbon; Panorama in Rio de Janeiro; Nottdance in Nottingham; Pole Sud in Strasbourg; Madrid en Danza; Playground STUK in Leuven; and 8: boom in Seoul.
He has also supervised works by other artists like Kate MacIntosh, Ayara Hernández, Raquel Ponce and Twins Experiment and has given workshops at La Elisava, La Casa Encendida, CA2M, Hangar, La Alhóndiga and the Universidad Nacional de Artes in Buenos Aires among other venues.
He is a member of the music bands CALOR and The Elements.
Jorge Dutor (Madrid, 1979) and Guillem Mont de Palol (Girona, 1978) have been working together since 2008.
Jorge, a set designer and performer, studied at RESAD in Madrid. Guillem is a choreographer, dancer and performer. They began working together in Amsterdam, where Guillem studies at the SNDO (School for New Dance Development). Since then, they have created the works Yo fui un hombre lobo adolescente inventando horrores (2009), Y por qué John Cage? (2011), #Losmicrófonos (2013), the film Thismovie (2013) and the opera Grand applause (2016). Together they have also taken part in the MACBA Cabaret, conducting DECORUM, an experimental amateur choir.
They have worked with artists like María Jerez in Ba-deedly-deedly-deedly-dum, ba-boop-be-doop! (2014), Sara Manente and Marcos Simoes in Thisplace (2014) and Mette Ingvartsen in All the way out there (2011).
As a performer, Guillem has worked for creative talents including Xavier Le Roy, Mette Ingvartsen, Vincent Dunoyer and Andrea Bozic, and Jorge has performed with the likes of Aitana Cordero and Pere Faura.
In 2014 they received the FAD's Sebastià Gasch Award for the paratheatrical arts applauding emerging creativity.