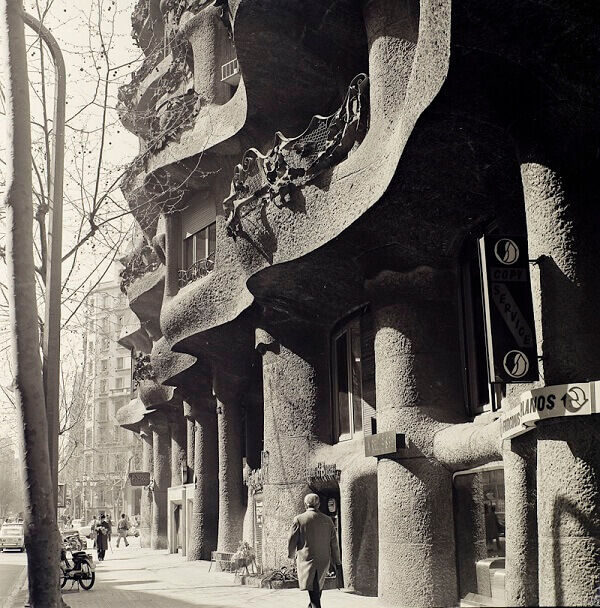 07/05/18
Now that the new exhibition of work by the photographer Xavier Miserachs, entitled Unexpected epilogue, is open to visitors at La Pedrera, it is a good time to turn our attention to the photographer Ramon Manent (Mataró, 1948), who specialises in portraying Catalan art and architecture of the Romanesque, Gothic and especially the Modernista periods.
Ramon Manent is famed for his photos of works by Gaudí, showcasing their forms, textures and colours. His images of the architect's oeuvre demonstrate his mastery at capturing the object, light and space.
Manent has also turned his camera towards anthropological photo-reportage in very different settings, from the urban architecture of Manhattan's skyscrapers to the landscapes of classical Greece and the rock formations of Cappadocia.
His works appear in numerous artistic, cultural and social publications, notably books on the work of Gaudí and particularly the monographs The Güell Palace (Diputació de Barcelona, Barcelona, 1990), La Pedrera. Gaudí and His Work (Fundació Caixa Catalunya, Barcelona, 1998), the catalogue Gaudí. Art and Design, which accompanied the exhibition held at La Pedrera in 2002, and more recently The Espai Gaudí Guide.
His archive contains over 300,000 meticulously documented photographs taken for his own and for artistic purposes.
Manent has authorised the use of this image of La Pedrera in which it is possible to see the former shops on the ground floor, taken in the 1970s while he was making one of his many forays into the world of Gaudí.