Activity:
"Stupid dreamers" + "site especific AM27" by Javier Guerrero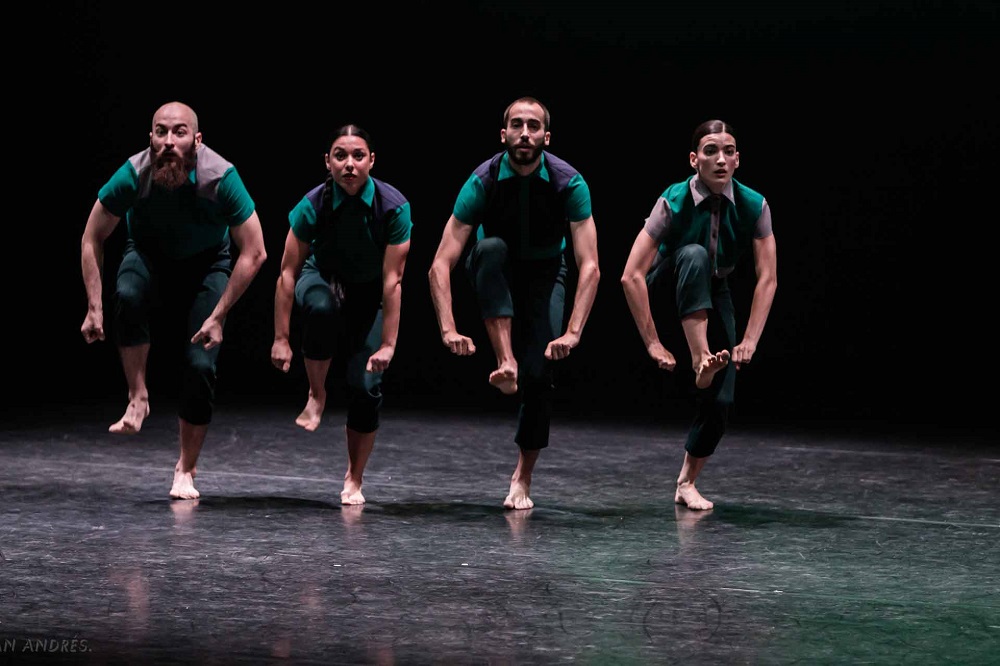 Javier Guerrero opens the Foundation's dance cycle with a double programme on his return to La Pedrera after three years. Last time he presented Wimbledon o la gran desilusión in the section devoted to outstanding creations by students from the Barcelona Theatre Institute.
Now, as a recognised emerging creative talent, he will perform his award-winning piece AM27, making a site-specific reinterpretation with four dancers using different spaces at La Pedrera.
In this second session he will also premiere Stupid dreamers, a creative work in progress produced thanks to the Foundation's encouragement and support. 
AM27
Duration: 32 minutes. Site specific
A flesh-and-blood utopia is a place that really exists, even though it should only exist in the imagination. It exists with all its aberrations, displacements and incongruencies. AM27 is an exploration of the great utopian projects of the 20th century set in an indeterminate space built on the ruins of a lost, extinct process. We think nature belongs to us but we don't realise that it's really us who belong to nature.
Through a fragmentary narrative in the form of a collage, we take a tour of these utopian places with the ephemeral intention of what we thought would disappear at any time.
Piece winning the Theatre Institute Dance Award 2018. Coproduction by the Grec Festival and the Theatre Institute. With the close cooperation of the Graner creativity centre.
Directed by: Javier Guerrero. Performance: Julia Sanz, Paula Tato, Joel Mesa, Carlos Roncero. Written by:  Marc Villanueva. Music editing: Yves Del Río. Costumes: Malahierba.
Stupid dreamers (work in progress).
Duration 17 minutes
Stupid dreamers is that place they left a long time ago now. It is the place an always neglected "promise of happiness" was deposited. It is where they return to, knowing they are different. But now they are neither from here nor there. All that is left for them is to take refuge; to feel the heat. Their idea of place has been transformed. What was once boring now no longer is. And now they think, perhaps we should never have left. Or perhaps we shouldn't go back.
Production assistance: Catalunya-La Pedrera Foundation.
Directed by: Javier Guerrero. Performance: Candela Capital. Music editing: Various composers. Costumes: Malahierba.
Biography
Javier Guerrero is a graduate of the University of Extremadura (2006). He studied dance and composition at the Carmen Senra Dance School in Madrid and is a graduate, specialising in choreography and dance performance, of the CSD (2016). In his work, he investigates the relationship between the body and space and the place it inhabits, through the meaning suggested by the space itself. Since he began his career, his pieces have won various awards at events in Spain and abroad. His last piece, "Business World", won second prize at the Burgos New York event and first prize at the Sabadell event. It has been performed at various festivals, such as the Beijing Dance Festival.
With Lord M-27 has won the fourth Dance Prize from the Theatre Institute. It is a piece that surprised the audience with staging that included a Seat 600 car. The jury highlighted Guerrero's careful choreography work in seeking his own language of movement, his direction of the performers and his evocative staging, with highly cinematic, well-profiled stage writing.
The piece received a grant for developing the approach and it was premiered as part of the Grec Festival 2019.
Admission:
General entrance fee: 10€
Reduced entrance fee: 7€
People with disabilities (33% or more).