Activity at La Pedrera:
Family session: Marc Parrot & MODIband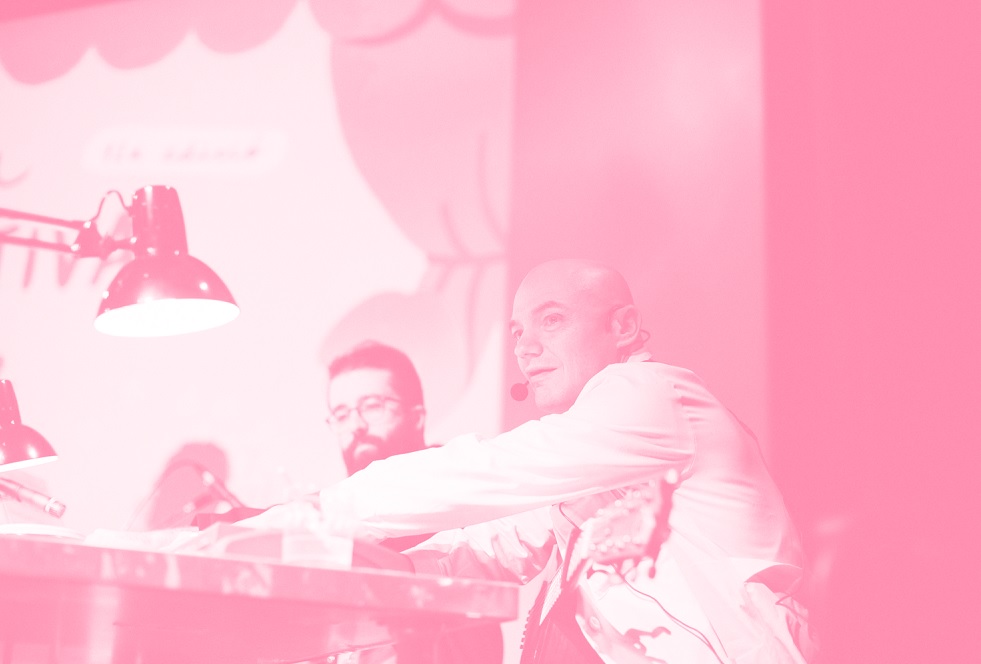 Concert canceled. In the next days we will inform the new date.
FILM-CONCERT: MUSIC AT FIRST SIGHT
Sessions: 11am and 12.15am (45minuts of duration)
A sparrow who can't whistle, a tiger who's lost his stripes and the adventures of Mr Night are among the animated stories we can see and hear, with a soundtrack specially written by the composer and musician Marc Parrot, who has created the themes and songs accompanying the short films. A musical journey that will carry adults and children through different sonic and visual worlds.  
A coproduction by MODIband and Marc Parrot.
Session recommended for children aged two and upwards.