Temporary exhibtion Hall at La Pedrera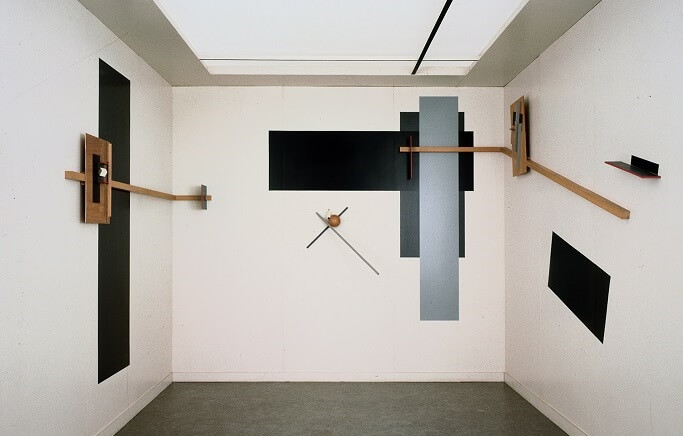 Catalunya-La Pedrera Foundation presents the work of El Lissitzky, one of the most influential, innovative and controversial artists of the opening 30 years or so of the 20th century, who worked with the Soviets and the European Avant-garde movements of the 1920s and as a propagandist for the Stalin regime in the 1930s.
A painter, designer, architect and photographer, Eliezer (Lazar) Markovich Lissitzky (born 1890 in Pochinok near Smolensk – died 1941 in Moscow), better known as El Lissitzky, was among the creative figures most committed to the renewal of art for the 'new man' who sprang the October Revolution. His entire career was guided by his conviction that the artist could be an agent of social change.
He experienced first hand the social transformations of his time, which he captured in a new universal language intended to serve society. He encapsulated the spirit of modernity and understood that new technical, conceptual and artistic approaches could be tried in every field of art. One of the most important characteristics of his work (and his life) was his ability to connect and act as a catalyst for the innovative ideas that emerged in the Soviet Union and Western Europe, and to push at and go beyond existing boundaries. He experimented with numerous artistic media and stylistic devices that would later come to dominate in 20th-century graphic design, exhibition design and photomontage.