Temporary exhibtion Hall at La Pedrera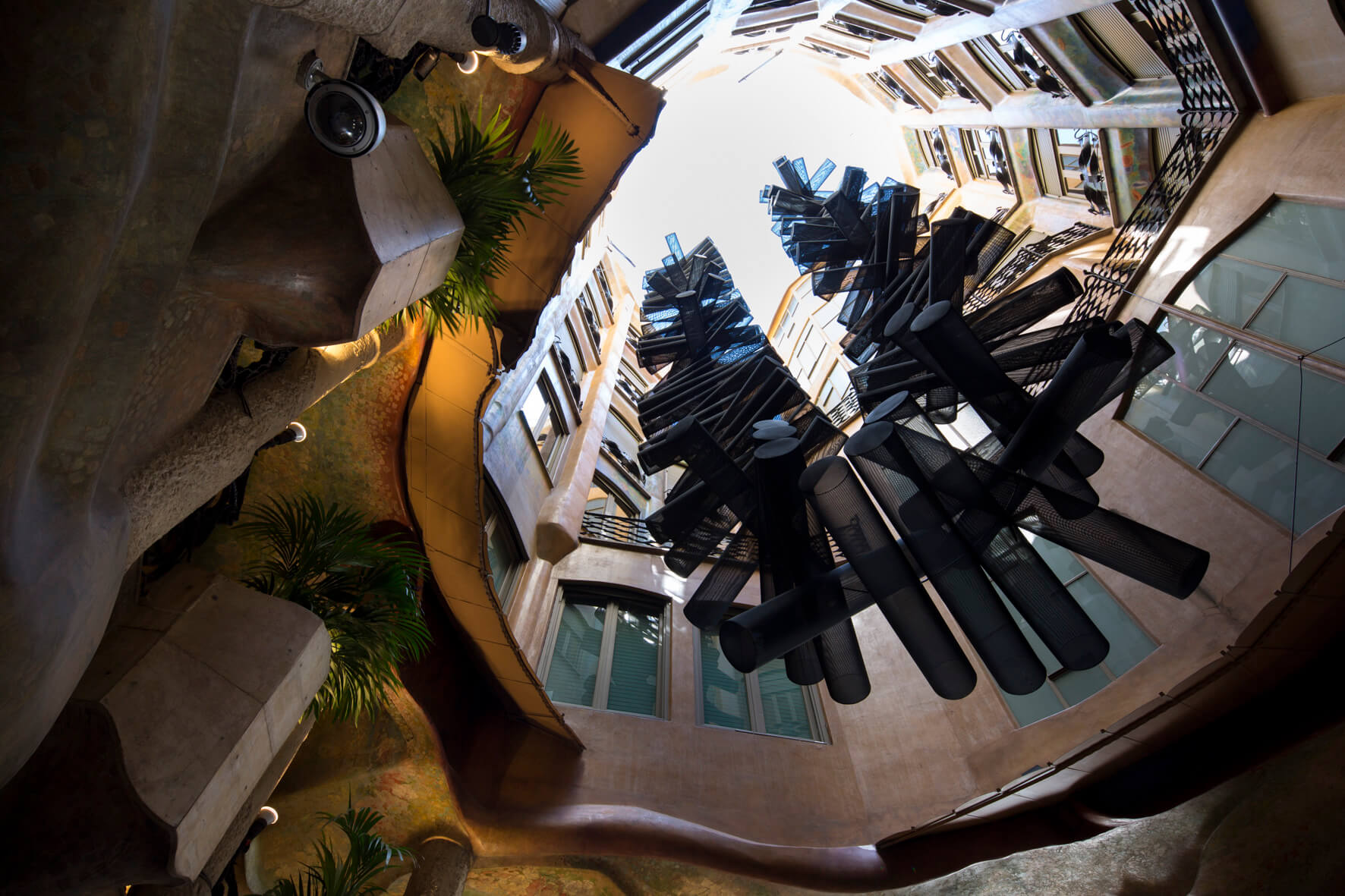 Frederic Amat (Barcelona, 1952) is one of the leading figures in the contemporary Catalan art scene. His open concept of art has led him to incorporate numerous languages into his artistic practice, including painting, drawing, sculpture, installation art, performance, book illustration, videos, theatre set design and interventions in architectural spaces.
The exhibition Frederic Amat_Zoetrope presents a selection of projects for interventions in natural and urban spaces, often associated with architecture, with the aim of drawing a map, a topography of the artist's work, while seeking the poetic component present in it. The title of the exhibition at La Pedrera, Zoetrope, is a reference to the stroboscopic device consisting of a rotating drum with slits cut in the sides through which the spectator can see a series of drawings which, as they spin, give the illusion of moving. Like a zoetrope, the exhibition intends to show the various facets of Frederic Amat's work related to the space, architecture, the city and the landscape.
Frederic Amat_Zoetrope is divided into three largely independent sections that between them form a unique play in three acts that provides an excellent opportunity to discover the exuberant and original imaginary that underpins Amat's life and his art: the first proposes to resurrect the memory of Gaudí's building by means of an intervention created expressly for the exhibition; the second features the artist's personal selection of works that give insights into his innermost universe; and the third brings together a group of 14 projects for interventions in public and private spaces (some of them completed, others not), a kind of 'natural history' archive that contains references, sketches of the creative process, making-ofs and a number of pieces that are the final results.