Activity:
Family session: Orchestra Fireluche & Morgan Caney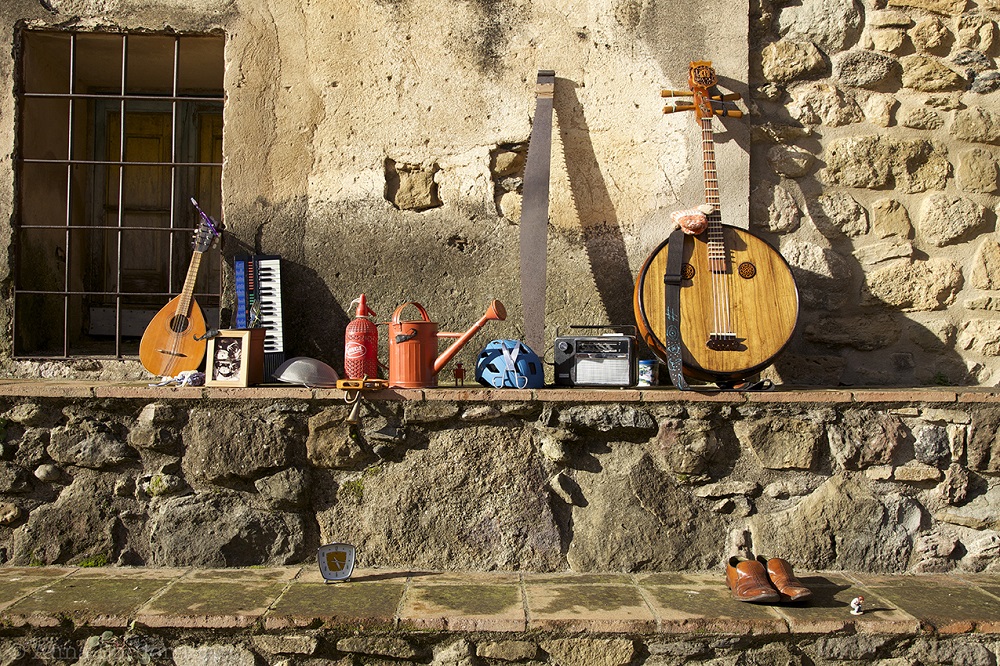 Orchestra Fireluche and Morgan Caney present Ja veurem, a family show in which Orchestra Fireluche's strange collection of improbable looking, curious and classic instruments – even toys – from around the world are dressed up with the projections and atmospheres of the English video artist Morgan Caney. The audience are taken as cabin boys (or simply young rascals) on the amazing voyage offered by his attractive and educational approach.
Visual music? Sonic images? An exciting, captivating show arousing the imagination on an unexpected journey of the senses.
Session recommended for children aged three and upwards.
ORCHESTRA FIRELUCHE 
This big musical group from Cellera de Ter (Girona) have been working with toy pianos and guitars, Casio organs, musical saws and many other unusual instruments since 2002. During this time they have released the albums Colibrí en Flames (2017), Tants caps tants joguets (2013), D'un llonguet un pa de quilo (2011), Eines de sons inexplicables (2008), Ja veurem per què però hi ha moltes coses inexplicables (2006) and Orchestra Fireluche (2004); they have composed the soundtracks for various puppet, clown, dance and theatre shows; and they have produced three shows of their own: Música invisible, El circ de la sardina de joguina and Ja veurem.
MORGAN CANEY
He is an English audiovisual artist, composer and musician with a career going back more than 20 years. During this time, he has taken part in many artistic projects, either alone or working with other musicians and groups like Za!, Tarantula and La Orquesta del Caballo Ganador. At the same time, he has worked as a specialist support teacher in various musical and artistic awareness-raising programmes for children and young people.
​​