Activity at La Pedrera:
Alba Careta Quintet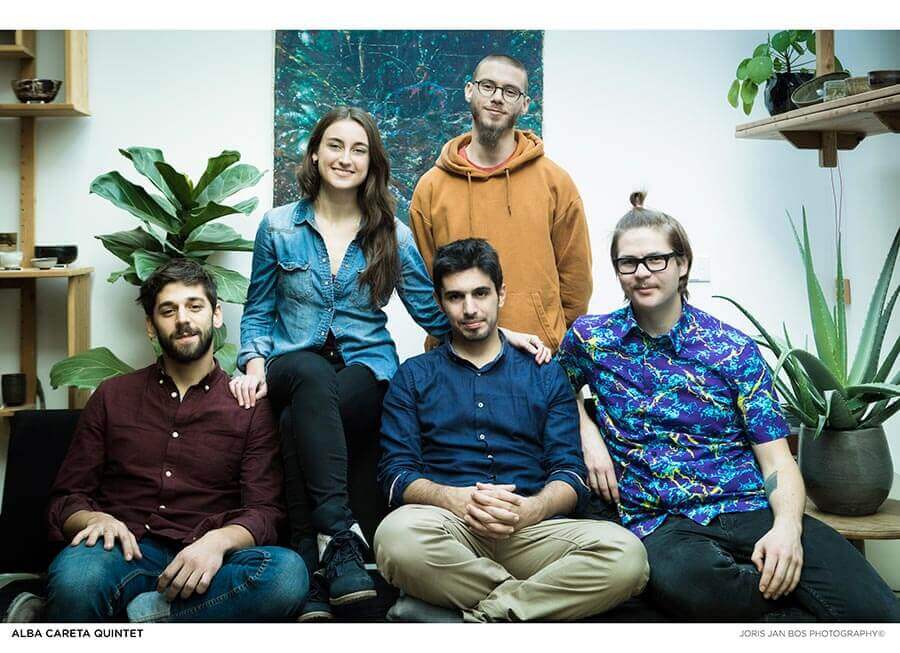 Tickets concert Friday August 31 >
Tickets concert Saturday September 1 >
Concert starts at 20:45 h
Alba Careta Quintet was a project born in The Hague (Netherlands). The ensemble's leader started her Higher Degree in trumpet jazz at Barcelona's ESMuC and finished it in the Koninklijk Conservatorium of The Hague, where she created her own ensemble.
The Alba Careta Quintet now returns to Catalonia to present their first recording, Orígens. This album contains very diverse and energetic compositions made exclusively by the band's leader. Still, their live performances charm the audience with an elegant mix of their own themes, jazz standards, and boleros.
Alba Careta, trumpet, vocals and composer
Ukko Heinonen, tenor sax
George Bereris, piano
Ignacio Santoro, double bass
Guillermo Martín, drums
Including tour at Espai Gaudí (attic), concert and drink.