Activity at La Pedrera:
Alternatilla Jazz Band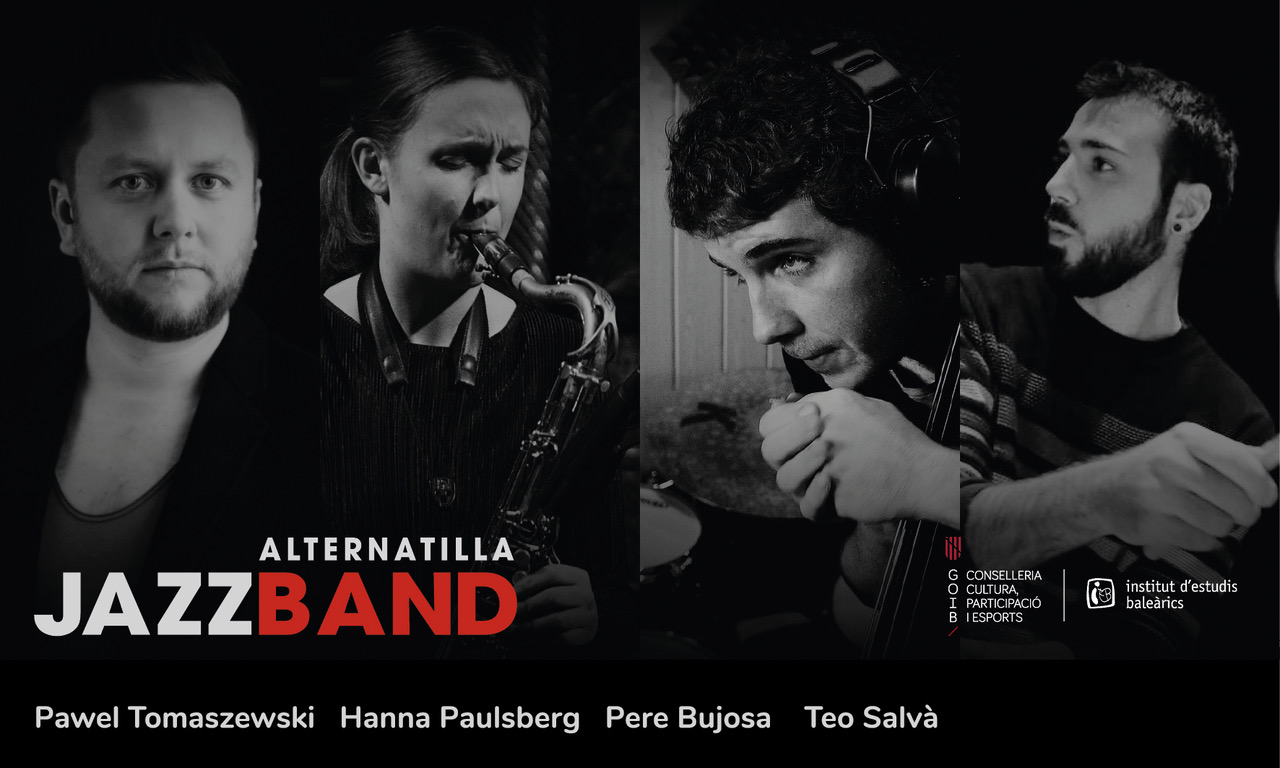 SOLD OUT Friday August 3  >
SOLD OUT Saturday August 4 >
Concert starts at 20:45 h
A ménage à jazz concert conceived for the Alternatilla Jazz In Mallorca festival, with an unparalleled ensemble of four musicians from three different origins: the young and prestigious Norwegian saxophonist Hanna Paulsberg, the Polish pianist Pawel Tomaszewski, and the two musicians from Mallorca, Pere Bujosa and Teo Salvà.
Their aim is to benefit from the exchange and the diversity that results from the connection between musicians from different cultures, by combining their different understanding of jazz music and giving priority to the cultural fusion, the instrumental dialogue and the surprise that arises with improvisation, all of them essential values in the gender.
Pawel Tomaszewski, piano
Hanna Paulsberg, sax
Pere Bujosa, double bass
Teo Salvà, drums
Including tour at Espai Gaudí (attic), concert and drink.