Activity at La Pedrera:
Avstral & Cinema En Curs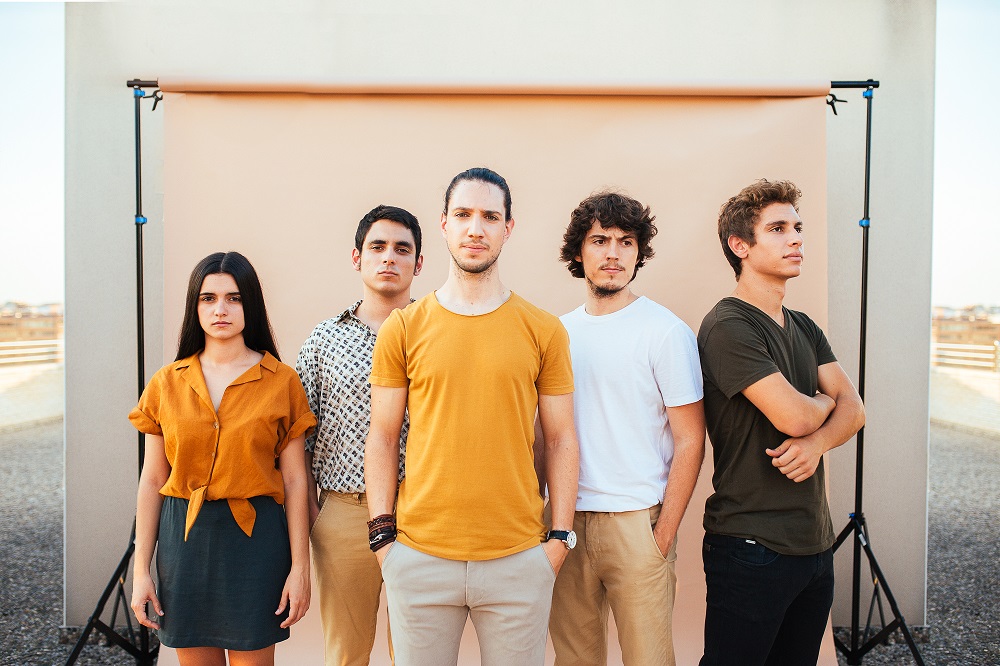 Session in which we link the music of the amazing Avstral with the collective images from the Cinema en Curs project, which has carried out a series of workshops in various secondary schools and centres. Accompanied by film-makers, boys and girls aged between 14 and 18 will create audiovisual pieces to form part of this unique concert.
AVSTRAL
They are a pop group who emerged in Les Garrigues at the end of 2016. In 2018, the band presented Teoria de l'evolució (RGBSuports,2018), their first studio album, produced by Marc Martin (Enderrock Award 2018 for the Best Producer in Catalonia) and Víctor Ayuso (Amelie, Renaldo i Clara, EnZel). "Abril", the single from the album, was part of the Summer Record from TV3 and Catalunya Ràdio (Dona color al teu estiu!), while the title track of Avstral's album, "Teoria de l'evolució", was played on many Catalan radio stations, including iCat and Europa FM.
Avstral burst on to the Catalan music scene as champions of the eclectic essence of contemporary pop. Teoria de l'evolució is full of energetic melodies, playful rhythms and electronic atmospheres, always with a modern feel and wide range of sounds. The lyrics refer to many different climates but all the stories share a leitmotiv: a desire for there to be no pretension; and the certainty that the strongest forces are always found in the most discreet circumstances and that improvement is more an act of will than a result of the contextual circumstances.
CINEMA EN CURS 
This is a film teaching programme for schools and colleges begun in 2005. Current students were asked to film sequences and scenes inspired by Avstral's songs as part of the programme of experimental cinematographic work done during its workshops. Their sequences are the pieces that will accompany the Avstral concert. 
Centres taking part: 
Llefià Educational Support Programme – Catalunya La Pedrera Foundation
Doctor Puigvert Secondary School – Pupils aged 15 and 16 (Barcelona – Sant Andreu)
Trinitat Nova Secondary School – Pupils aged 13 and 14 (Barcelona – Trinitat Nova)
Juan Manuel Zafra Secondary School – Pupils aged 13 and 14 (Barcelona – Clot)
Antoni Cumella Secondary School – Pupils aged 15 and 16 (Granollers)
Bellvitge Secondary School – Pupils aged 16 and 17
Tremp Secondary School – Pupils aged 15, 16 and 17
Moisès Broggi Secondary School – Pupils aged 13 and 14
Castellet Secondary School – Pupils aged 15 and 16
Institut Maria Espinalt – 2n d'ESO (Barcelona – Poblenou)
​​