Activity at La Pedrera:
The Bop Collective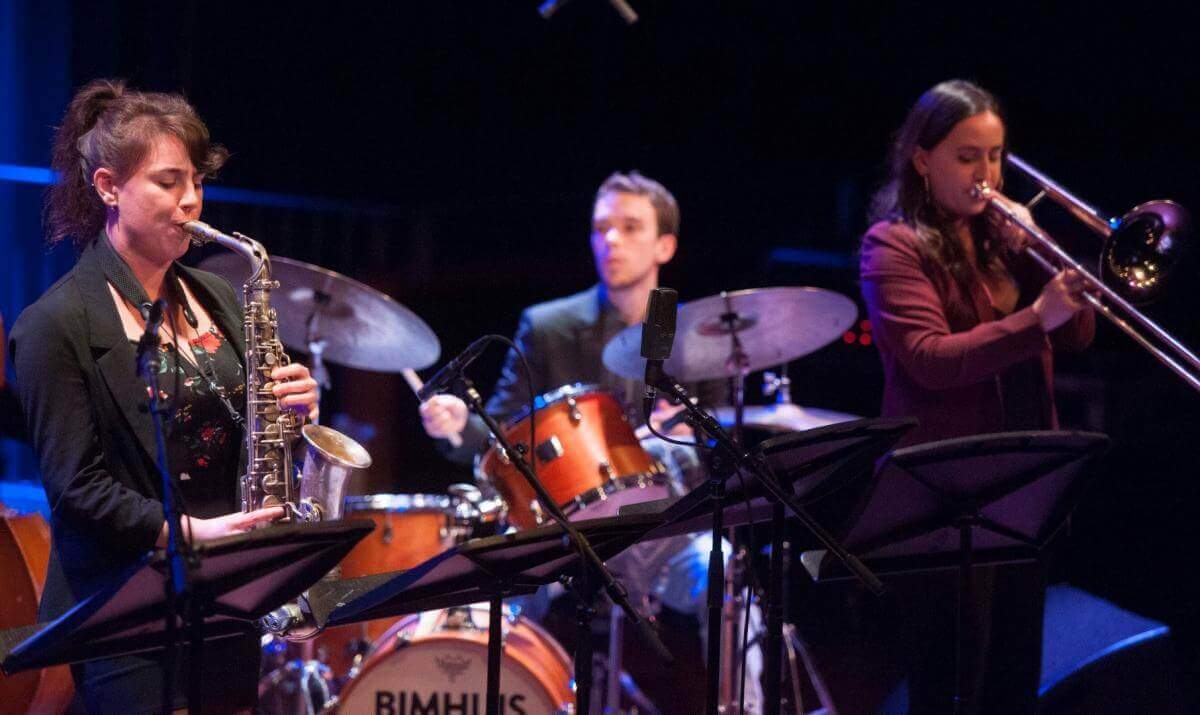 Sold out tickets Friday June 22
Concert tickets Saturday June 23  >
Concert starts at 20:45 h
The Bop Collective is an octet made in Barcelona. With their first CD fresh from the oven, the ensemble started 2018 with a new project that has already filled important venues, like the Bimhuis in Amsterdam. With their repertoire made of original themes and classical versions --like Trem Das Onze or Tangerine--, the octet opts for a new approach and aims to offer different styles of Afro-American music, which they express through metrics and singing melodies that they intertwine.
Irene Reig, alto sax and composer
Héctor Floría, tenor sax
Joan Mar Sauqué, trumpet
Alba Pujals, trombon
Miguel Rodríguez, piano
Giuseppe Campisi, double bass
Joan Casares, drums
Marta Garrett, vocals
Including tour at Espai Gaudí (attic), concert and drink.