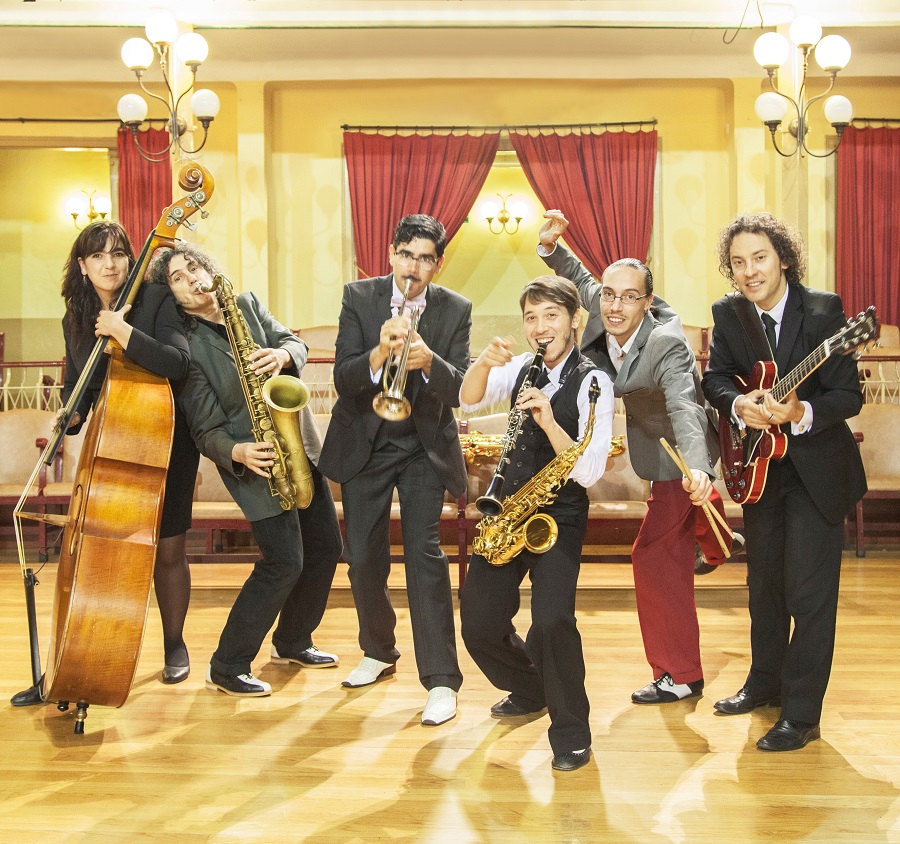 NEW DATE: Saturday, December 22, at 7:00 p.m.
The Shakin 'All group consisting of six excellent musicians, authentic specialists in classical jazz, presents their Christmas concert at Casa Milà.
Enjoy a unique and fun evening with the universe of vintage music, the territory on the border between Jazz, Blues, Rock'n'Roll and Gospel. A quality concert with Christmas carols and themes from the 20, 30, 40, versions of Louis Jordan, Ray Charles, Fats Domino, Louis Prima and others.
Shakin 'All has performed in important audiences and festivals such as the Jazz Festival of Vitoria, the Jazz Terrassa, the Jazz Festival of Girona, Sitjazz, Nantes in Swing (France), Jazz à Louviers (France) record your first CD.
Daniel Alonso, trumpet, trombone, baritone sax and voice
Juli Aymí, clarinet, alto sax and voice
Pep Pasqual, tenor sax, serrutxo, teapot
Gerard Nieto, piano, guitar, trumpet and voice
Queralt Camps, double bass
Martí Elias, the battery