Activity at La Pedrera:
Circuit Cabal (Raquel Lúa) - Jazz concert at the Rooftop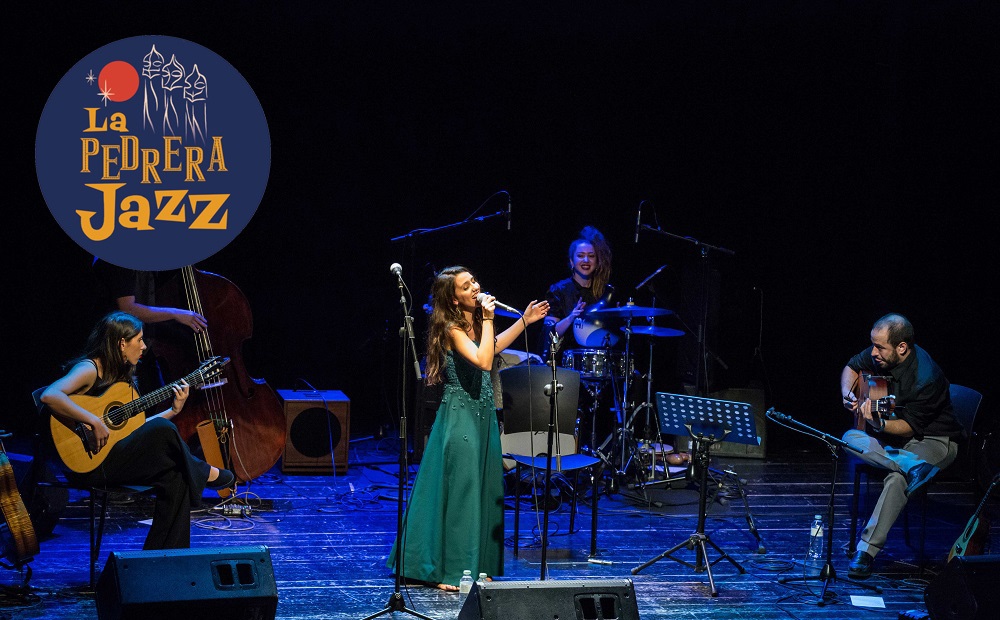 Buy tickets Saturday 31 August >
Concerts begin at 8.45pm
La Pedrera Jazz devotes a weekend to Cabal Musical, a social innovation project for the inclusion, based on the artistic mentoring of young musicians. In this project, the participants get professional training, orientation and resources to turn their creative concerns into entrepreneurship projects, and to help them get started in the music business. In this sense, it supports musical talent in order to contribute to the change and revitalization of neighborhoods, and to the empowerment of its citizens.
RAQUEL LÚA
Raquel Lúa is a young Barcelona composer who presents a delicate yet powerful project, conceived with great sensitivity. A melismatic voice sings lyric that are full of the literature that characterizes her style. Furthermore, her melodies take us to travel around the roots of each musical gender.  From flamenco to Brazilian music, they take us from nostalgy to the utmost happiness. Raquel's voice and compositions are charged with poetry, and along with the guitar arrangements they take us on a trip through the sea, through the forest and the light that passes through the trees. Her first album, Ruegos y demás, was recently released.
Raquel Lúa, vocals and compositions
Amaia Miranda, spanish guitar and guitalele
Yeray Hernández, spanish guitar, mandolin and cavaquinho
Marco Boi, double bass
Glòria Maurel, drums and percussion 
The ticket includes the visit at the attic, concert and drink.