Activity at La Pedrera:
Els Jóvens & Laura Iturralde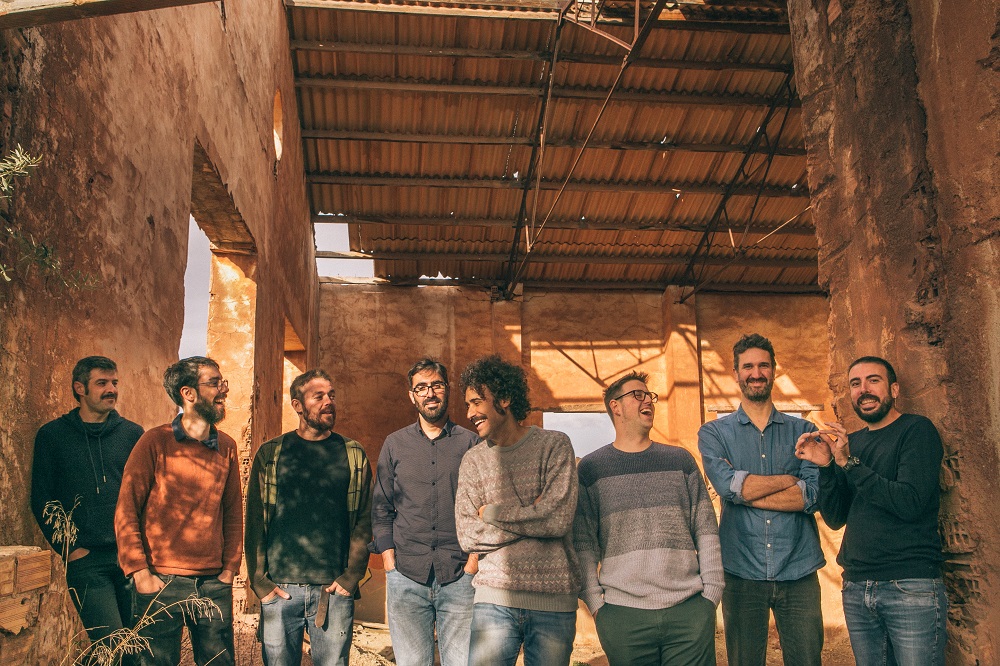 We begin the cycle with Els Jóvens, one of the new big names in Valencian music with contemporary lyrics full of nostalgia, irony and joyful excursions through the patterns and resources of folk music, such as jotas, and the threshing songs known as cants de batre, instruments like bandurrias and so on. In this greatly anticipated concert, they will be accompanied by Laura Iturralde, who, with the images she creates live, will take us into a unique show, drawing on both traditional and modern elements. 
ELS JÓVENS
This folk group from L'Alacantí seeks ways to expand the registers of traditional Valencian music. For this reason, they include patterns and resources from folk music, such as jotas, cants de batre (threshing songs), bandurrias and castanets, in their modern way of creating songs and explaining the world. They do not want to sing the classics, or even reinterpret them, preferring to raise the profile of traditional music by providing new songs that sound full of energy and free of prejudice. The idea of the project came from René Macone and Pep Mirambell, who compose the songs. Later Blai Antoni Vañó joined on bass and backing vocals, Raül Calatayud on the Canary Island timple, Tóbal Rentero and Jordi Sanz on the bandurria, llaüt, oud and dulzaina and Toni Lozano and Pablo Rosell on drums and percussion. Together they have all shaped the content of the project into its current form.
LAURA ITURRALDE
Laura Iturralde (Vigo, 1984) VJ and stage and lighting designer. She works in various fields related to live music and the dramatic arts, taking care of visual and technical aspects. Over the last few years she has worked with bands and artists like Trilitrate, Taller Atlàntic Contemporani, Sumrrá, Pàl·lida and CRO! and been a member of Col·lectiu Metamovida.
​​