Activity at La Pedrera:
Franki Ramos Sextet - Jazz concert at the Rooftop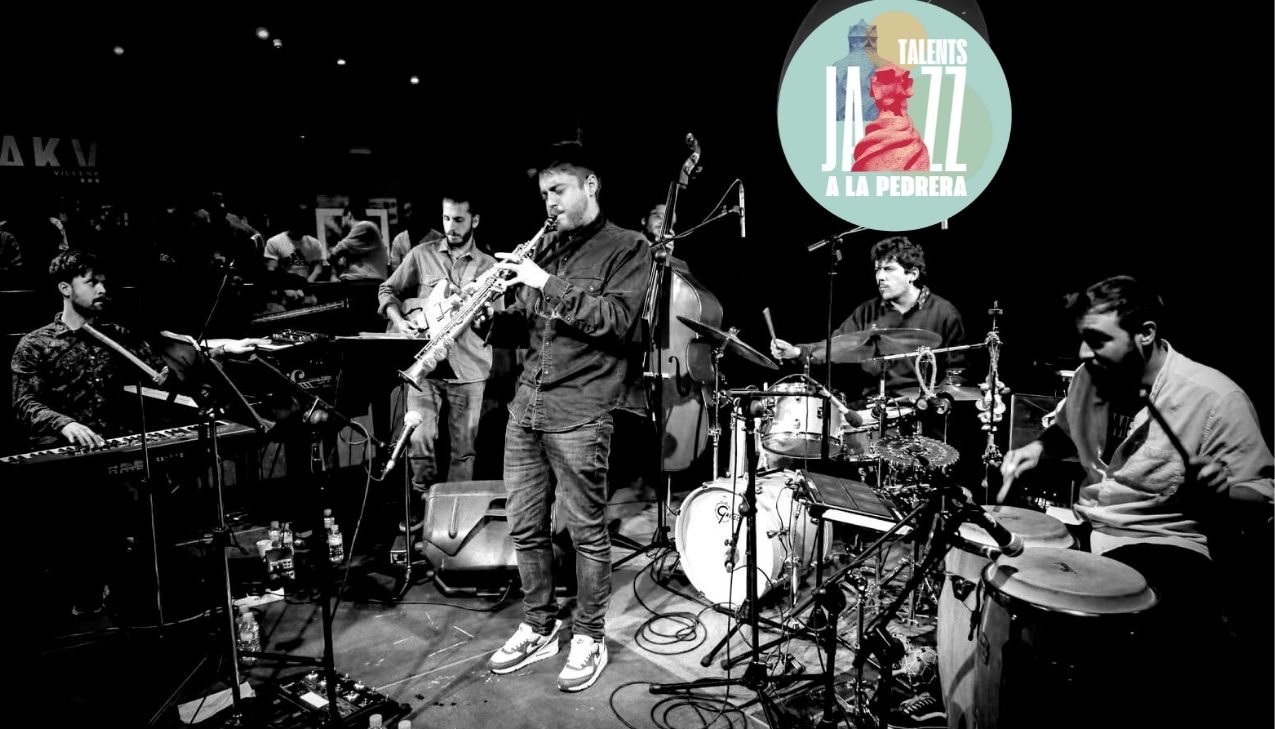 Franki Ramos Sextet
Franki Ramos is a young saxophonist and flautist from Alicante who burst onto the Barcelona jazz scene with his debut album «Space Espècies». After an extensive career taking part in different projects, such as the Giulia Valle Ensemble, the Fèlix Rossy Quintet, the Toni Vaquer Big Band —with Davis Whitefield and the Gorka Benitez Trio—, or the Liceu Jazz Group —alongside Perico Sambeat—, Franki jumps now into composition leading this young and promising jazz sextet. This project takes us into the jazz experimentation that takes place in Europe under the influences of southern music, such as flamenco, Latin or rock, and is born from his experiences with Juanito Makandé, El Canijo de Jerez, Reincidentes or Carlos Sarduy. An earthy sound that shows his more folkloric side, combined with his years of jazz studies at the Centre Superior Liceu, and that generated the galactic atmosphere that he called «Space Espècies». This album gave name to the group and brings together the styles, artists, people and universes with which Franki Ramos has dialogued on stage.
Artists:
Franki Ramos - Alto and Soprano Sax; Alberto Garrido - Drums and Percussion; Adrià Claramunt - Drums; Iago Aguado - Electric guitar; Juan Pastor - Bass; Tom Amat - Piano and Keyboard
Concert starts at 8:45pm
The ticket includes the visit at the attic, concert and drink.