Activity:
Jazz Sebastian Band - Jazz concert at the Rooftop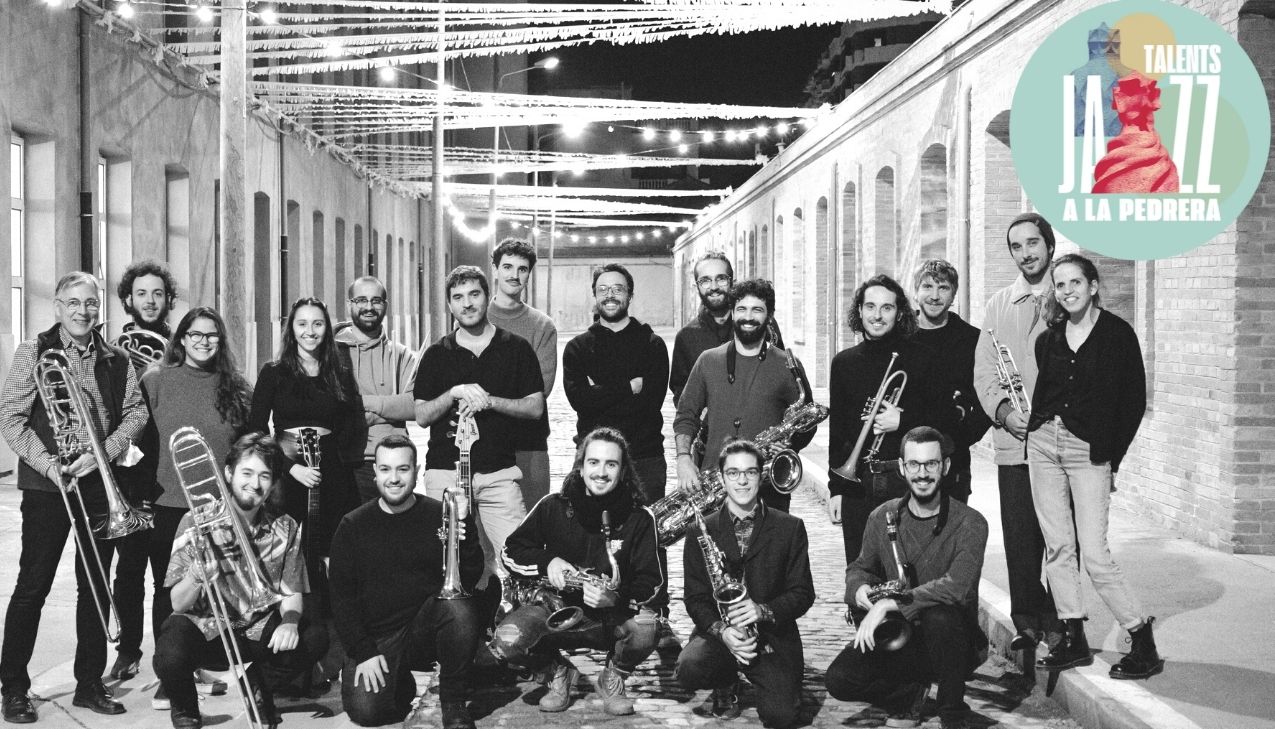 Jazz Sebastian Band
The new project Jazz Sebastian Band was born within the framework of the Bachcelona Festival, in collaboration with La Pedrera and Taller de Músics. The Big Band Taller de Músics ESEM, led and directed by saxophonist Lluc Casares, will premiere a new show with a repertoire inspired by the music of Johann Sebastian Bach, arranged for the occasion in jazz key by Santi Galán, Oriol Vallès and Pol Requesens. The Bachcelona Festival has always been committed to quality, inviting the most renowned performers specialized in Bach of the international scene. In 2021, it was awarded the Premi Ciutat de Barcelona de Música.
Artists:
Saxophones: Pau Albir, Nil Martí, Marc Urrutia, Javi Sánchez, Víctor Vallcanera; Flute: Guillem Payaró; Trumpets: Tomeu Estelrich, Toni Benlloch, Javier Alonso, Albert Niñerola; Trombones: Victor Belmonte, Jared Perlo, Detleff Hillbricht, Francisco Palacios; Horn: Fernando Montosa; Guitar: Marina Vinent; Piano: Antoni Casellas; Bass: Alan Pribizchul; Drums: Pol Leiva; Band leader: Lluc Casares
Concert starts at 8:45pm
The ticket includes the visit at the attic, concert and drink.