Activity:
JOAN MAR SAUQUÉ & TALLER DE MÚSICS ENSEMBLE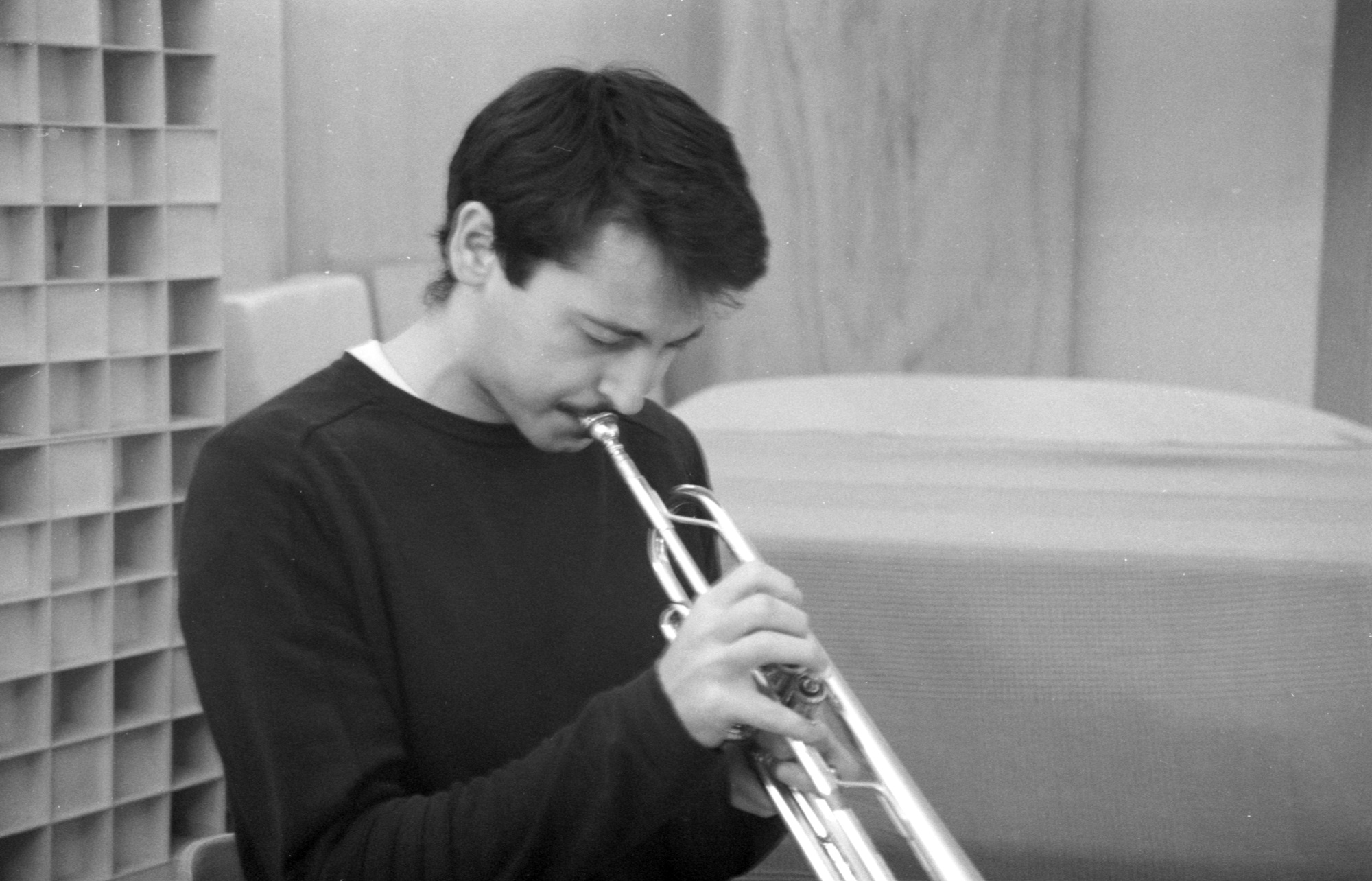 Joan Mar Sauqué premieres and leads a new project, the result of an artistic residency with young talents of the Taller de Músics ESEM. The trumpeter gathers for the occasion a repertoire based on music from the fifties, originating in two different places, New York and Rio de Janeiro. Two cities that, little did they know it, would become the capitals of the new music: jazz and bossa nova. For a while, these musics flew separately, until, in 1962, they merged for the first time.
Joan Mar Sauqué (Garrigoles, Girona, 1996), trumpeter and composer, he started to play music at the age of seven, with a trombone that was in his grandparents' house. He soon switched to the trumpet, and studied at the municipal music school in the neighboring town of Torroella de Mongrí, where he received classes in trumpet, musical language, combo, big band and improvisation. In 2011 he began studying with David Pastor, who soon after introduced him to Joan Chamorro's Sant Andreu Jazz Band. With this ensemble he has recorded and performed with players of the stature of Scott Robinson, Dick Oatts, Jon-Erik Kellso and Scott Hamilton. In 2012 he settled in Barcelona, where he studied jazz trumpet at the ESMUC (Escola Superior de Música de Catalunya).
The project to be presented will revolve around the first period, a time when jazz and bossa nova were related but didn't know it yet... or maybe they did?
 
Taller de músics