Activity at La Pedrera:
Nits Underpool (Sergi Felipe & Whisper Songs) - Jazz concert at the Rooftop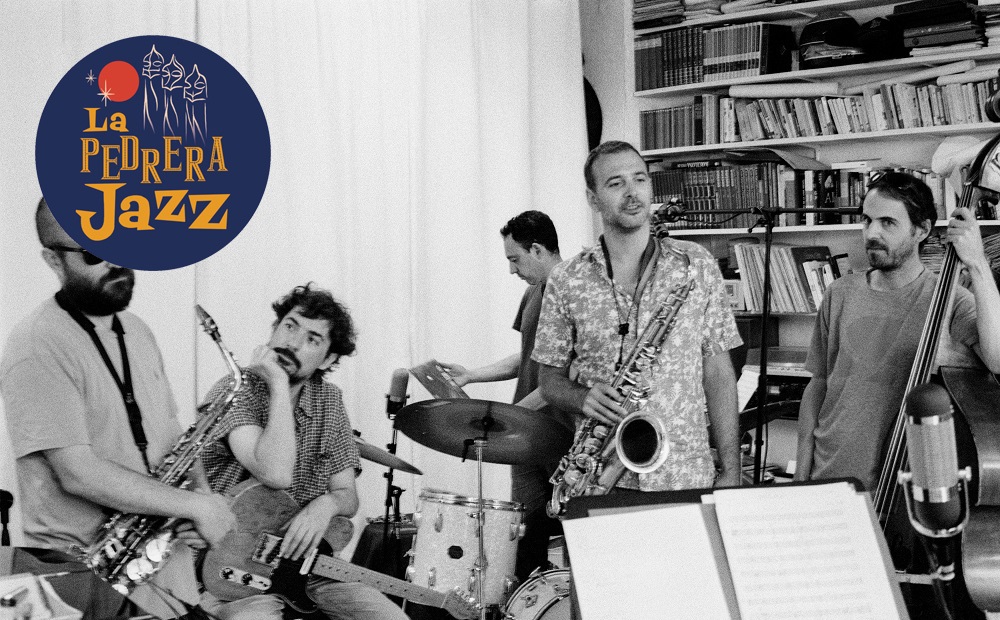 Concerts begin at 8.45pm
One more year, La Pedrera Jazz festival devotes a weekend to the UnderPool record label. These two concerts will be a chance to know firsthand the activity of this record label, based in Barcelona, which records and edits some of the most representative projects of the underground jazz scene in the city.
Friday 2 August - Sergi Felipe & Whisper Songs
Sergi Felipe & Whisper Songs will be presenting their last recording, Last Whisper, a turning point in the career of Sergi Felipe. The musician closes a cycle with this project, putting an end to the trilogy completed by his previous works, Whisper Songs (und 13) and Bambú es libre en el espacio (unp13). During this concert we will listen to the quintet delving into contemporary jazz, exploring formal and compositive possibilities, and showing the final maturity of this project, that brings together on stage some of the most sought-after musicians of the domestic scene.
Sergi Felipe, tenor sax
Joan Mas, alto sax
Alfred Artigas, electric guitar
Marc Cuevas, double bass
Oscar Domènech, drums
The ticket includes the visit at the attic, concert and drink.