Casa Milà (La Pedrera) auditorium
Activity at La Pedrera:
Olivemoon & Idep Barcelona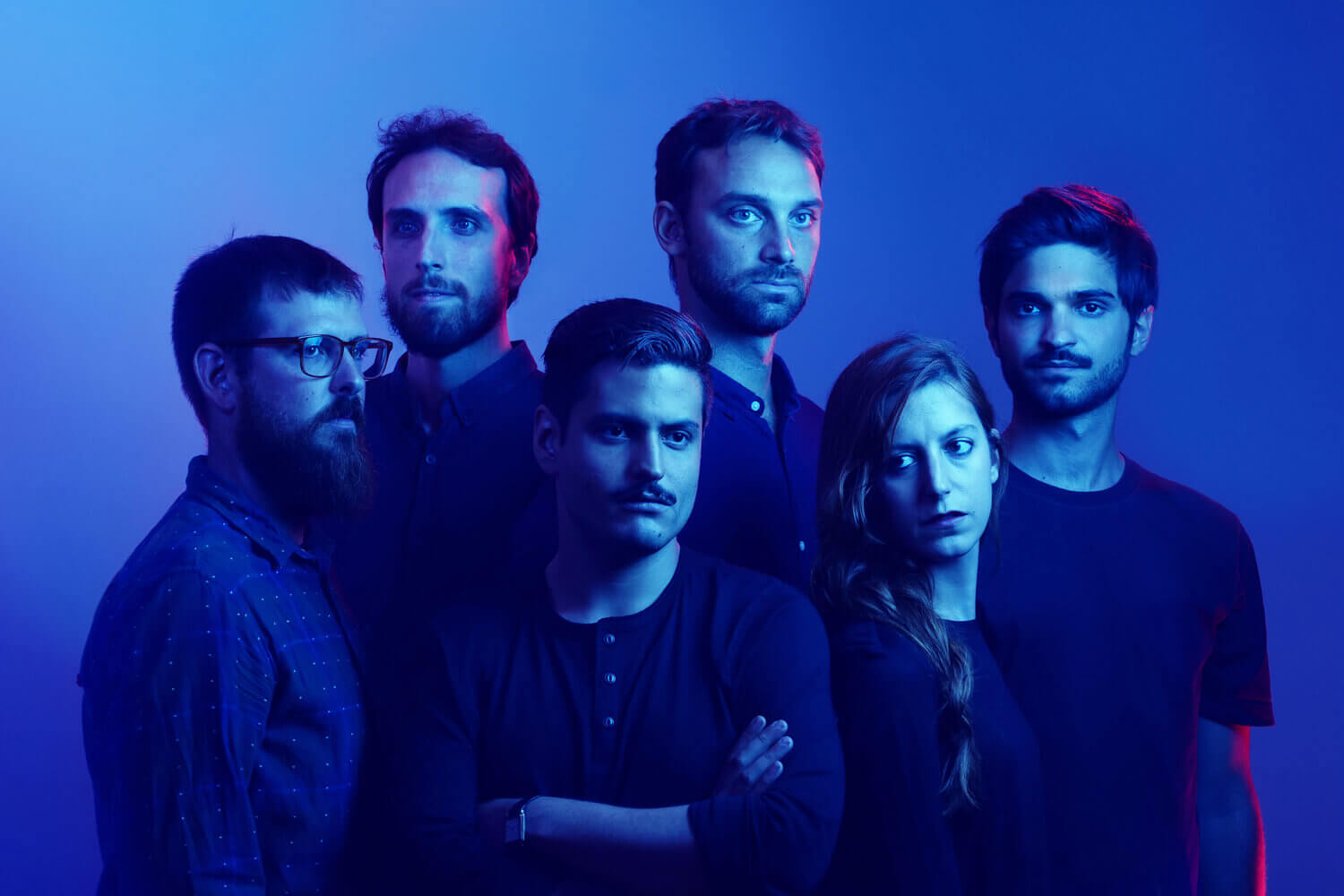 The music of one of the most interesting and personal line-ups on the Barcelona scene – Olivemoon – seen through the lenses of a group of photography students from IDEP Barcelona. A top-class visual and musical show, ready to captivate us with an intricate, atmospheric live performance.
Olivemoon present an album that compiles the slow-burning development of the group, constructing harmonious, captivating folk music.
Olivemoon
Began in 2007 with Jonatan Oliva (bass player), Marc Navarro (guitar and vocals) and Ignasi Canals (drums). They released The Thickest Forest EP in March 2011. Kim Peratt (guitar) and Laura Resina (viola) completed the line-up. After three years of live performances in Catalonia, the Basque Country and Madrid, the three initial members started recording Mangata (20 November 2017), their first LP, at Two Ties Recordings. The album is a return journey beginning with the need to discover and ending with the need to return home.
For the live performance they are joined by Adriana Lorenzo (Olympic Flame, Berlinist) on cello and keyboards; Josep Comas (Olympic Flame, Berlinist) (guitar/keyboards/percussion) and Stefano Rossi (horn).
Idep Barcelona
For IDEP BARCELONA, generating new working structures, promoting team projects and publicising the creativity of its students are the basis for making a collaboration like this an ideal framework to promote the personal growth of new photographers while serving as an example of the versatility associated with this discipline. 
IDEP Barcelona, founded in 1981, is a university school associated with the Abat Oliba University. Starting with a model based on people, the conceptual avant-garde and technology, it works to train leaders in the graphic design, photography and fashion industries – three highly interrelated areas. It offers university-level higher education, master's degrees, postgraduate qualifications and professional training courses. 
IDEP students: Alicia Caparros Matas, Berta Navarro Miro, Blanca Munt Aguilar, Carla Deltoro Garcia, Celina Bahr Martins, Irene Pinilla Hidalgo, Jan Bartolomé Abelló, Mariona Gili Chillón, Marta Muñoz Juncá, María Pena Hausman, Meseret Martínez Rodríguez, Mireia Soler i Barriocanal, Síllvia Parés Tenas, Valentino Barbieri.
Coordinator: Albert Bada