Activity at La Pedrera:
Pablo Martín Trio - Jazz concert at the Rooftop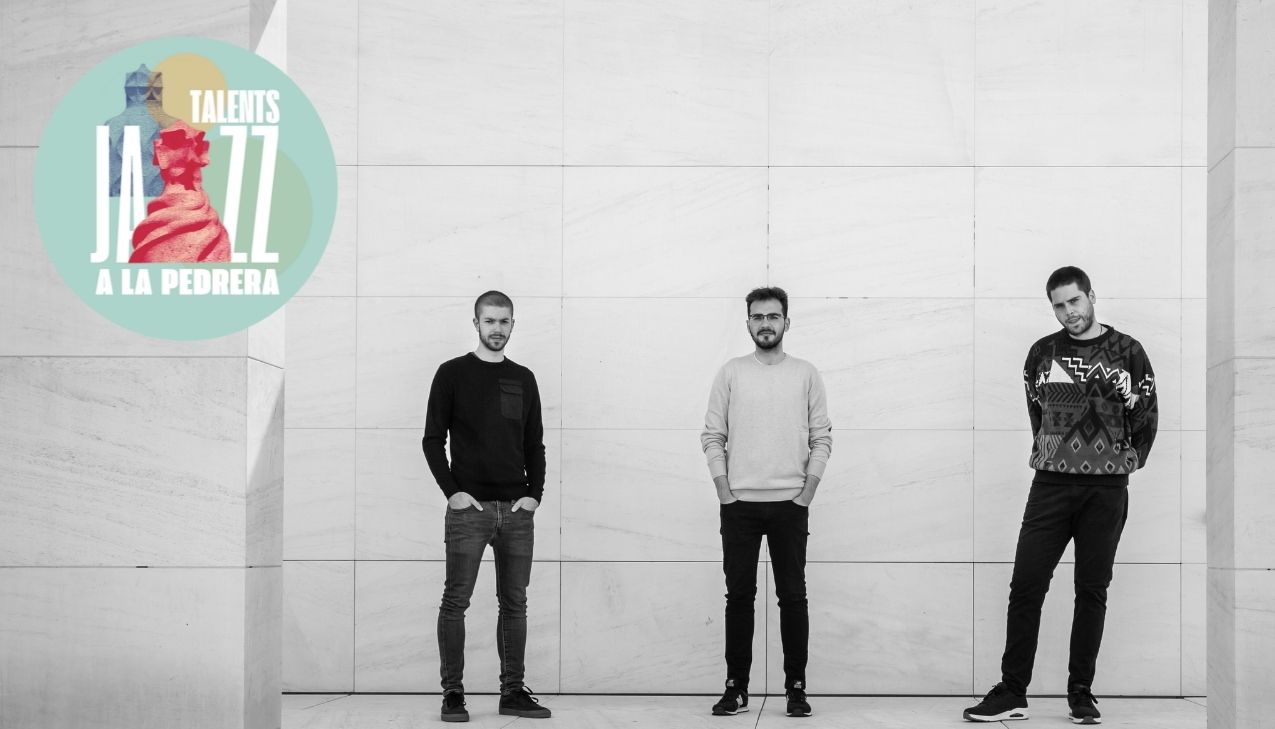 Pablo Martín Trio
Trained at Taller de Músics, Pablo Martín Trio is a proposal with influences from hard-bop, contemporary jazz and pop music, with their own compositions and arrangements. Inspired by historical trios such as Sonny Rollins, Joe Henderson or Mark Turner's current Fly, the three musicians come together to play with the sound possibilities offered by this format. In the summer of 2019, the group took part in the Fara Music Festival in Italy, where they ended up finalists of the Fara Jazz Live Award for the best band. In 2020, they won the first edition of Premi Talent, promoted by Taller de Músics with the support of ACE (Acción Cultural Española). They were also semifinalists of the Jazz 2020 Competition, organized by Juventudes Musicales de España, and released their first album, «State of the Trio: Live at Nova Jazz Cava».
Artists:
Pablo Martín - Tenor sax and clarinet
Héctor Tejedo - Bass
Kike Pérez - Drums
Concert starts at 8:45pm
The ticket includes the visit at the attic, concert and drink.
And if you want to discover La Pedrera by night...
After the concert you can also enjoy the spectacular night tour La Pedrera Night Experience, by getting the combined ticket here! The guided night tour includes different areas of La Pedrera and it's a visit in small groups which ends with a spectacular experience at the Warrior Rooftop.