Activity at La Pedrera:
Playback Maracas & IDEP Barcelona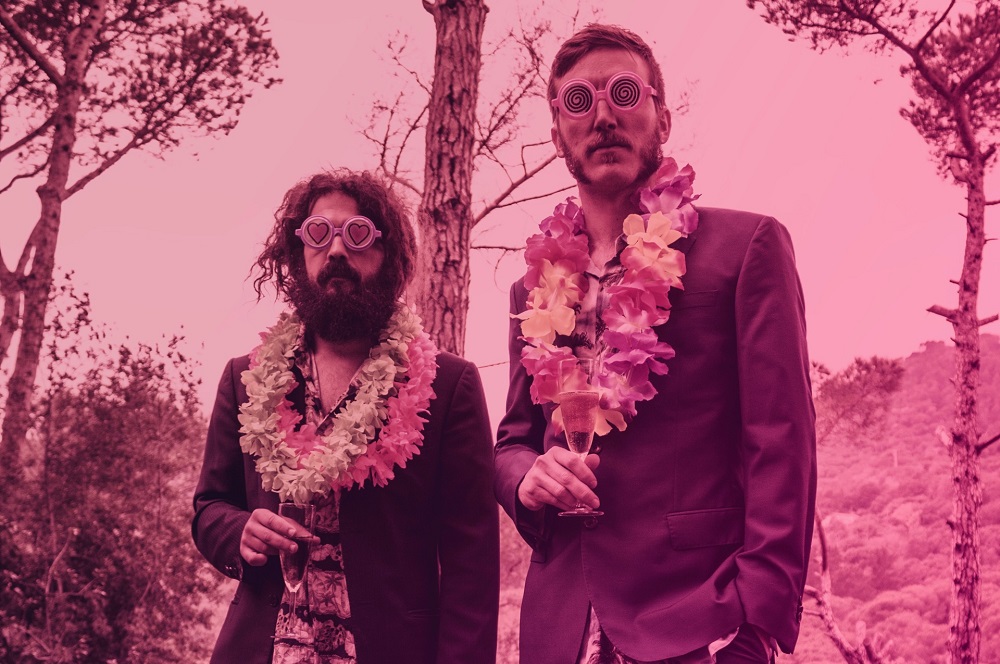 The music of one of the most interesting and personal line-ups on the Barcelona scene – Playback Maracas – seen through the lenses of a group of photography students from IDEP Barcelona. A high-class visual and musical approach that will captivate us with a journey through hypnotic sounds, electro-tropical rhythms and post-rock moments.
PLAYBACK MARACAS
Playback Maracas is a synonym for dance. This two-headed project from Álex Pérez and Eloi Martínez uses robotic voices, loops, post-rock developments and an organic collection of all kinds of rhythms, compelling you to shake your body. Because they know that the game is defined by playing, repetition is an opportunity for conquest, and live performance is the principal strategy.
Their new album was recorded live with an orchestra. Playback Maracas & The Electronic Moon Orchestra have new tunes produced by Eloi Martínez and Álex Pérez and orchestral arrangements by Julián Álvarez Chaia.
On the field of play, lights and sound take on new dimensions just as important as the other elements, taking the audience on a journey with hypnotic sounds, distorted voices, electro-tropical rhythms, touches of disco and post-rock moments. With all this, a party atmosphere is guaranteed.
IDEP BARCELONA 
For Idep Barcelona, generating new working structures, promoting team projects and publicising students' creativity are fundamental elements. That makes a collaboration like this the ideal context for boosting the personal growth of the new photographers. At the same time, it serves as an example of the versatility involved in the artform.
Founded in 1981, this is a university college associated with the Abat Oliba University. Taking a model based on people, the conceptual avant-garde and technology, it works to train leaders in the graphic design, photography and fashion sectors, three closely related areas. It offers university-level higher education, postgraduate and master's degrees and professional courses. 
Alumnes participants: Jan Bartolome, Mar Astor, Alicia Caparros, Cinthya Meylin, Marta Muñoz, Silvia Pares, Maria Pena, Mar Romero, Mireia Soler, Anna Bassa, Marta Corredor, Andrea De la Calle, Marina Giraldos, Joshua Laisequilla and Roi Saladino.
Tutor: Carles Pons
​​