Activity at La Pedrera:
Shakin' All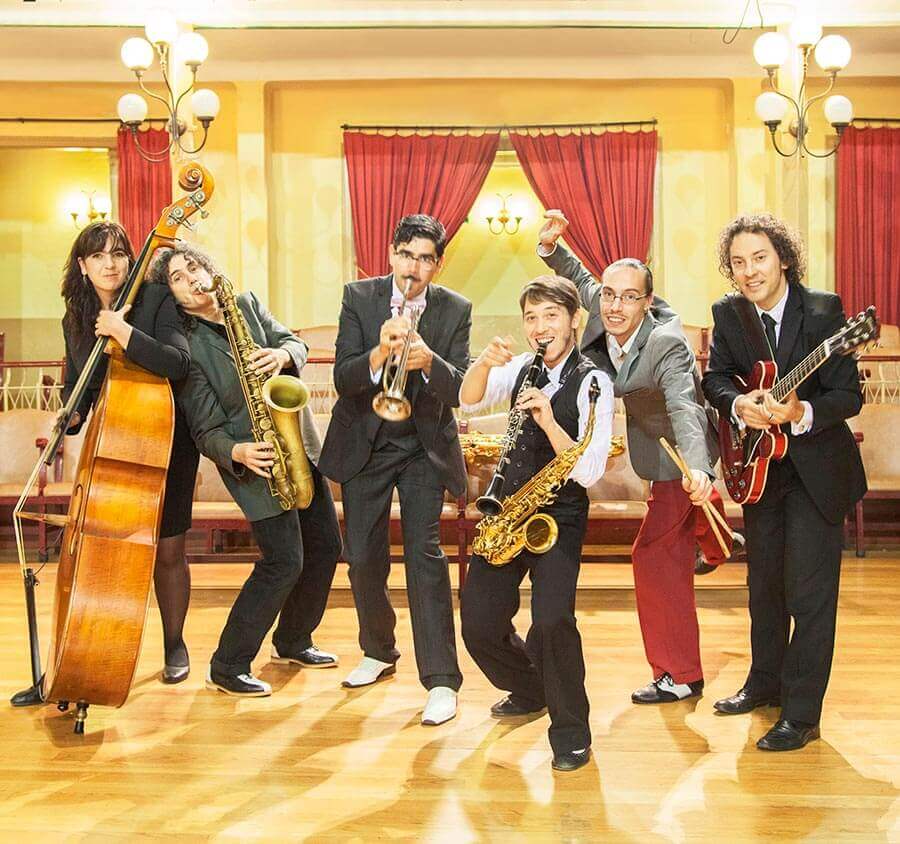 Sold Out. Friday September 14 >
Sold Out. Saturday September 15 >
Concert starts at 20:45 h
Shakin' All will take us to a vintage music universe, a frontier land between Jazz, Blues, Rock'n' Roll and Gospel. A truly amusing concert, a real jazz party in which the audience will have a ball while listening to top quality music. Songs from the 20s, 30s, and 40s, versions of Louis Jordan, Ray Charles, Fats Domino, Louis Prima... performed by seven excellent musicians, real specialists in classical jazz.
Shakin' All have played in important venues and took part in festivals like the Jazz Festival of Vitoria, the Jazz Terrassa, the Girona Jazz Festival, Sitjazz, Nantes en Swing (France), Jazz à Louviers (France)..., and they just recorded their first CD.
Daniel Alonso, trumpet, trombone, baritone sax and vocals
Juli Aymí, clarinet, alto sax and vocals
Pep Pasqual, tenor sax, hand saw, teapot
Gerard Nieto, piano, guitar, trumpet and vocals
Queralt Camps, double bass
Martí Elias, drums
Including tour at Espai Gaudí (attic), concert and drink.