Activity at La Pedrera:
SuperSax Project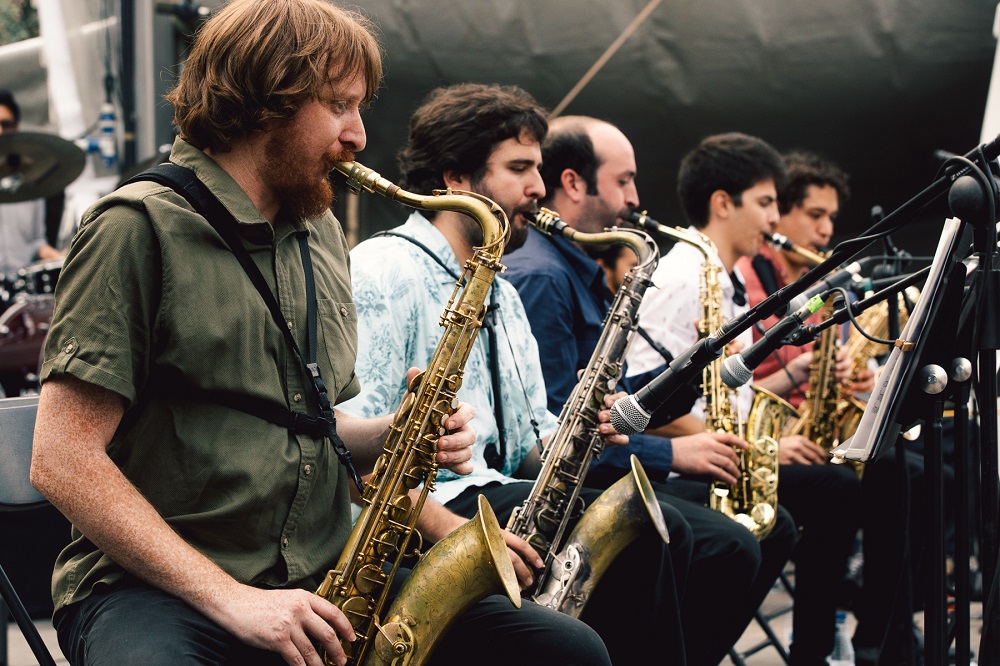 SOLD OUT Friday 7 June >
SOLD OUT Saturday 8 June >
Concerts begin at 8.45pm
SuperSax Project was created in early 2014 by a group of young musicians who currently make up the new generation of the modern music scene. The project quickly attracted attention, and throughout its existence, it has had the opportunity to perform at several concerts and festivals. With eleven musicians on stage, the band conveys a different and avantgarde jazz vision that brings together tradition and modernity, combined with the peculiarity of representing the melodies and solos harmonized by five saxes, a solo metal section and a rhythmic base.
In this concert we will see exceptional soloists like David Pastor and Josep Tutusaus, that make up Natural Voices, directed by Isabel Lario and with the excellent voice of Mar Vilaseca. 
César del Val, alto sax
Martín Díaz, alto sax
Marino Garcimartín, tenor sax
Oriol Jiménez, tenor sax
Carlos Santos, baritone sax
Alejandro Esperanza, piano
Emilio Martín, double bass
Luis Miranda, drums
Joan Codina, trombone
Joan Mar Sauqué, trumpet
Roger Mir, director
The ticket includes the visit at the attic, concert and drink.