Activity:
Víctor Carrascosa Quartet - Jazz concert at the Rooftop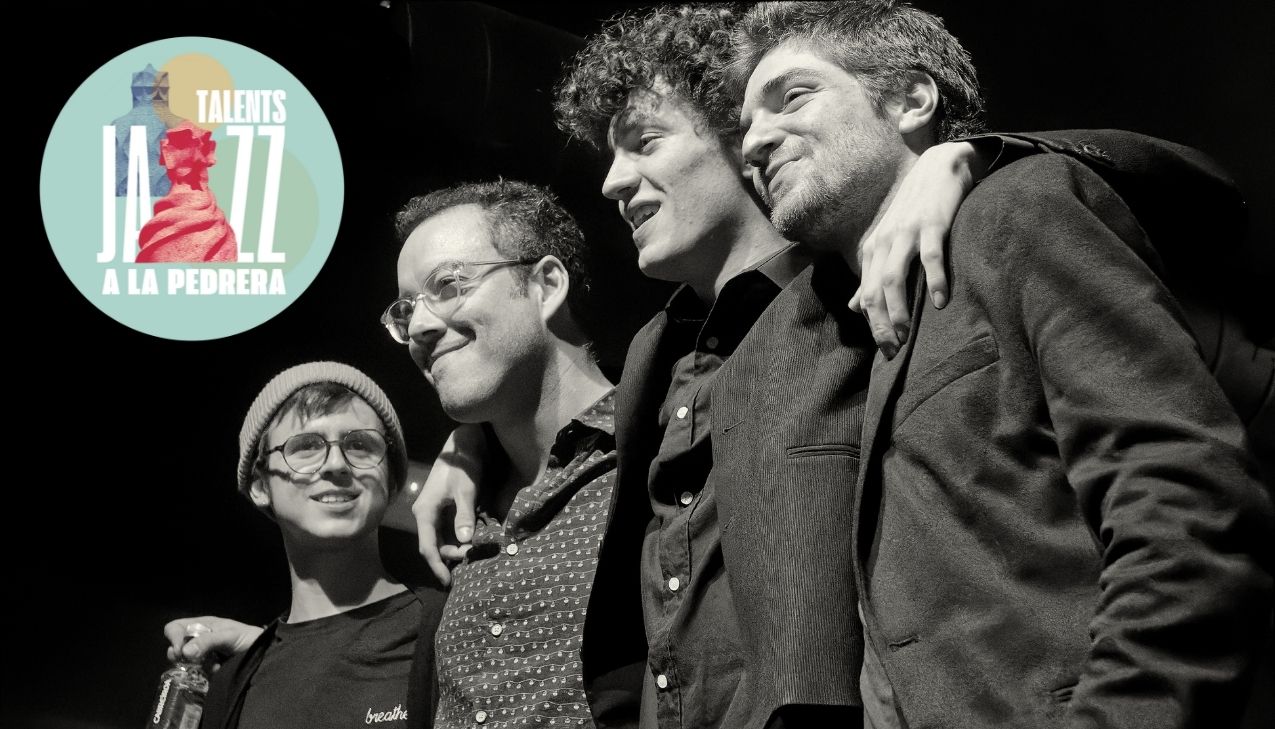 Víctor Carrascosa Quartet
Víctor Carrascosa Quartet brings together four of the most talented young musicians emerged from the classrooms of the Centre Superior Liceu. They have been on stage since a very young age and have never strayed too far from it. For this occasion they are preparing to revisit, with a modern vision, a repertoire of jazz standards that transmits the essence and energy of the 50s and 60s, and that they combine with their own compositions. Víctor Carrascosa Quartet is formed by Víctor Carrascosa himself on trumpet and Camil Arcarazo on guitar. Both are currently students at the Centre Superior Liceu, and scholarship holders of the Ferrer-Salat Music Foundation. They are accompanied by Martín Leiton —double bass player from the Canary Islands, former student and current teacher of the Centre Superior Liceu, who has three albums of his own and is one of the most virtuosic and sought-after double bass players on the peninsular scene—, and by the Mallorcan drummer Enric Fuster, former undergraduate and master's student of the Centre Superior Liceu, and a consolidated musician on the Catalan scene.
Artists:
Camil Arcarazo - Guitar
Víctor Carrascosa - Trumpet
Martín Leiton - Bass
Enric Fuster - Drums
Concert starts at 8:45pm
The ticket includes the visit at the attic, concert and drink.
And if you want to discover La Pedrera by night...
After the concert you can also enjoy the spectacular night tour La Pedrera Night Experience, by getting the combined ticket here! The guided night tour includes different areas of La Pedrera and it's a visit in small groups which ends with a spectacular experience at the Warrior Rooftop.