Activity at La Pedrera:
"Like si lloras"- Col·lectiu VVAA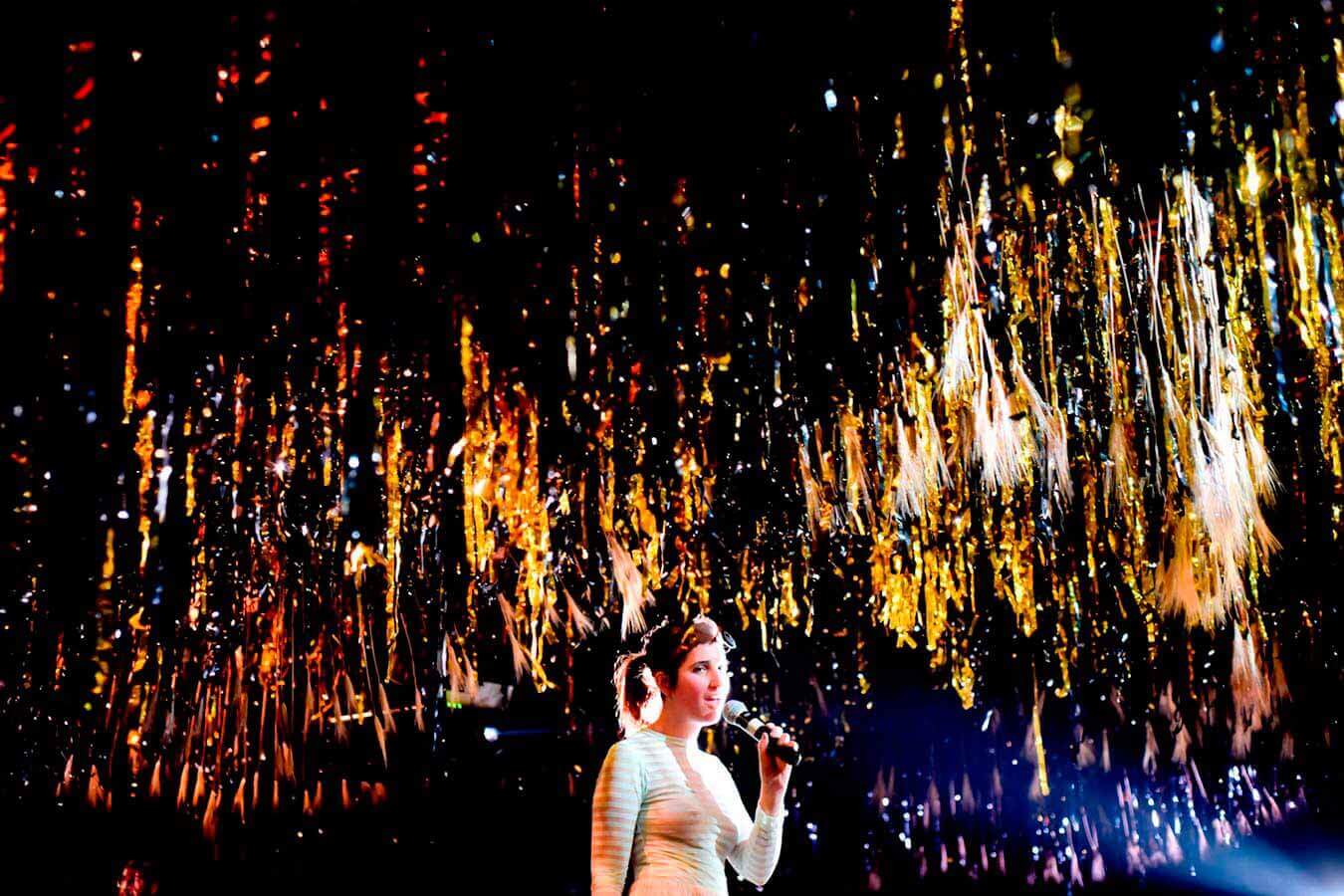 Once again, Catalunya La Pedrera Foundation shows its commitment to talented young people.
The play talks about us; of how our desire to make a mark can become an act of love, a driving force for change or a trap for the vain. We wonder about the meaning of "wasting time", "making the most of time" and "waiting". And that moment of waiting, before making some leap into the unknown, is where we prepare to begin telling our story. Let's roll up our sleeves and strike out on our own. It's clear we've still got a lot of work to do. But we won't cry in front of you.
Sold out.
Credits
Directed by: Elena Martín and Anna Serrano
Written by: Xavi Gamito, Elena Martín and Anna Serrano
Performers: Guillem Barbosa, Arnau Comas, Blai Juanet, Alba Sàez, Elena Martín, Claudia Serrahima, Carla Linares, Marina Garmendia and Anna Serrano
Stage space: Marc Salicrú with the cooperation of Marina Garmendia and Martí Pavia
Lighting: Marc Salicrú
Costumes: Vera Moles
Music and sound space: Clara Aguilar and Laura Weissmahr
Audiovisuals: Clàudia Serrahima and Martí Pavia
Assistant director: Laura Cabello "Topo"
Production:  Carla Celda 
With the support of ELS MALNASCUTS (Sala Beckett)
Biography
COL·LECTIU VVAA
VVAA is not a company, it is an artistic collective. VVAA is not just theatre, it is a council of people and disciplines. The reason for it is freedom and dimension. We want to commit ourselves to renewing culture and art. VVAA creations go beyond the individual site of consumption, establishing ephemeral patterns of interpersonal relations. 
Its most recent shows are Like si lloras (Sala Beckett 2016, and Volksbühne Berlin, 2017), Wohnwagen (La Seca 2016 and Festival ZIP, Teatro Español 2017. BBVA Award finalist and nominated for the Butaca Award for new playwrights 2017), and recently Pool (no water), in which it collaborated with Íntims Produccions (Tàrrega Fair 2017 and March 2018 in the Sala Beckett). With the desire to carry out research at the margins of commercialisation, the VVAA collective – although it did not yet have this name – provided the seed for the theatrical experimentation laboratory Els Malnascuts. Acting as VVAA's educational arm, it still operates regularly in the context of the Sala Beckett creative laboratories.