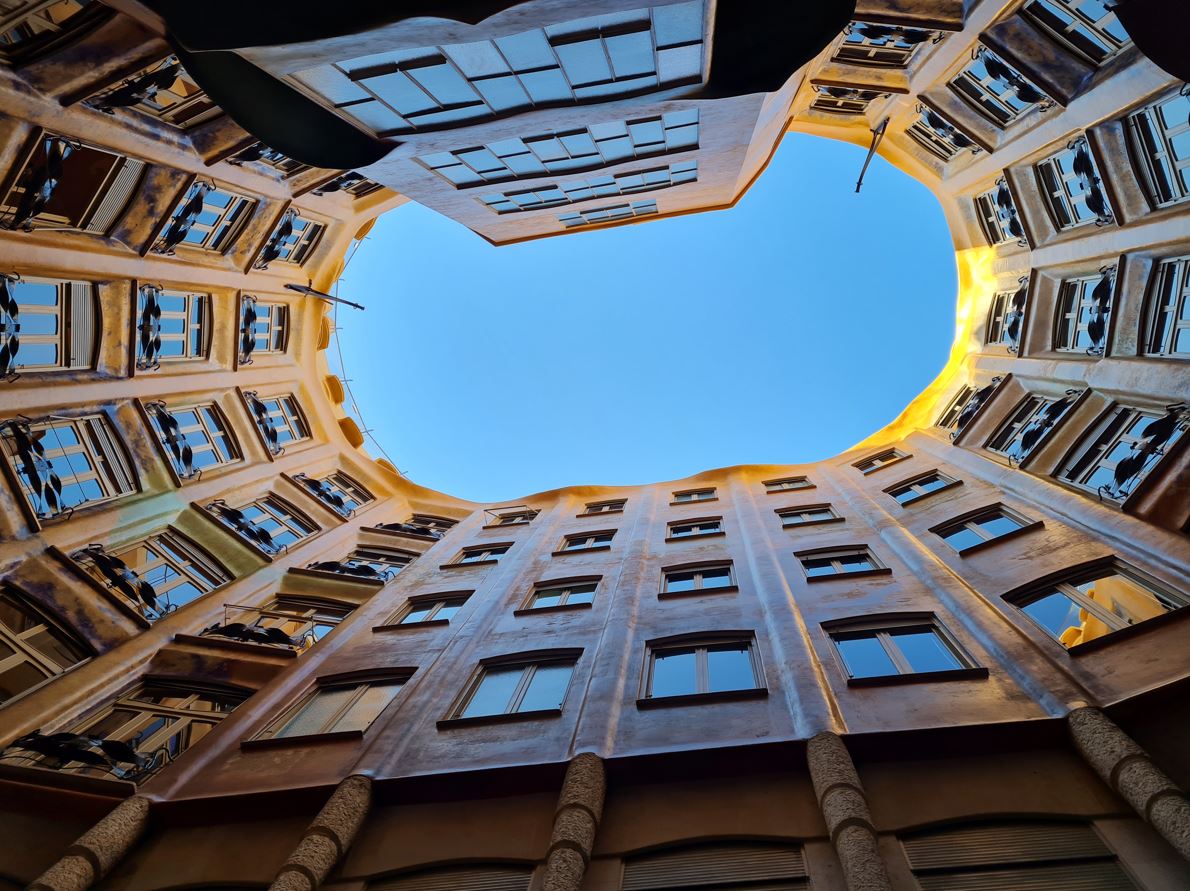 15/02/22
After 9 months of repair work, the Butterfly Courtyard is once again open to visitors! La Pedrera is over 100 years old, and so the years, rain and air pollution has made the deterioration of the building inevitable.
That's why repair tasks have been carried out in The Butterfly Courtyard. Those have included cleaning, rehabilition of structural elements and the recovery of textures, colours and original elements such as stucco work, paintings and polychromes of Gaudí's work. 
The repair work has consisted of checking the stucco, treating the metallic elements, waterprooving the guttering and the horizontal surface of the roof. The repair plan has also included locksmithing, carpentry and restoration of polychrome paintings, among other things. 
In that way, Catalunya La Pedrera Foundation, responsible for Casa Milà, keeps its commitment to maintain and preserve its heritage
Come and see the final result!