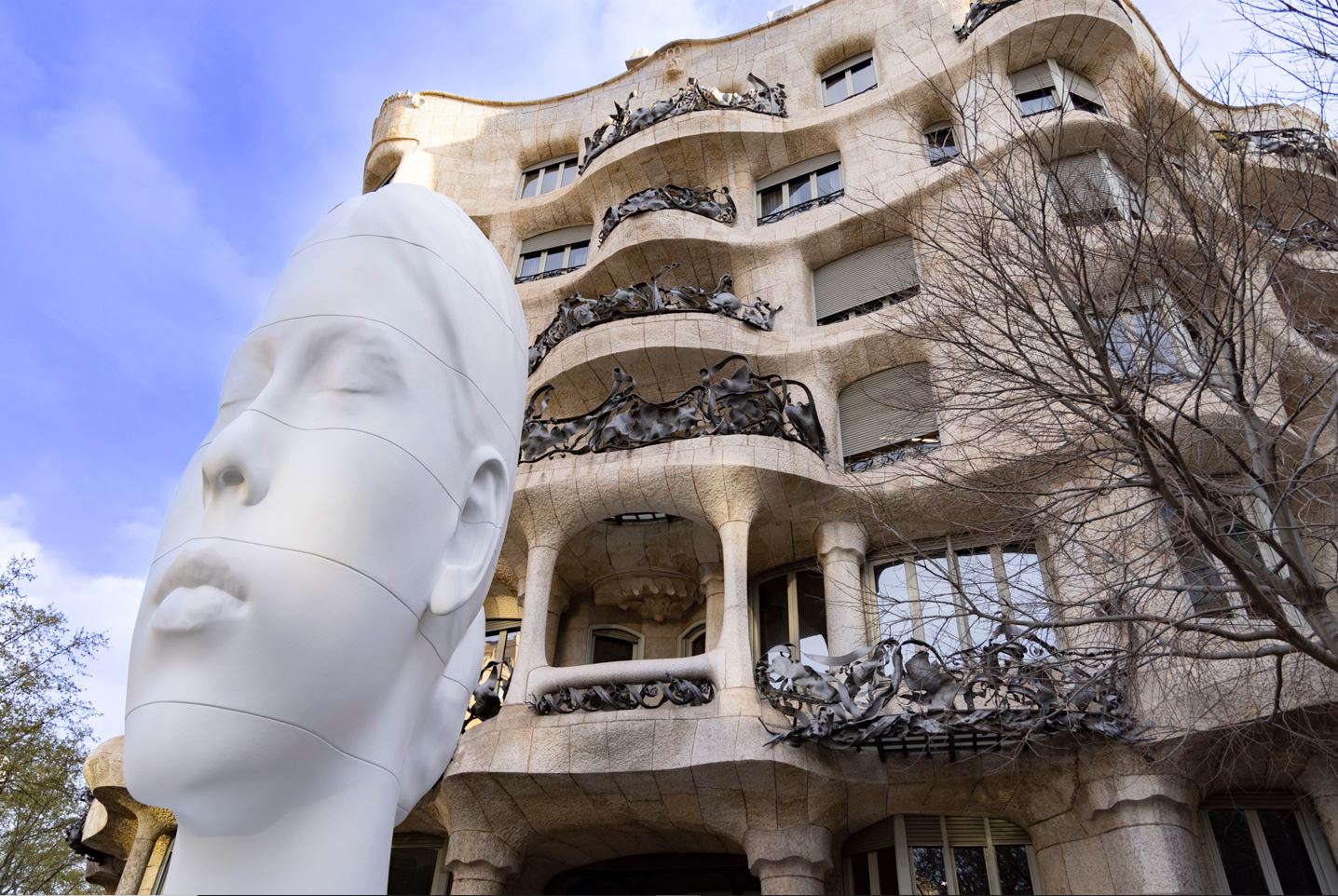 03/04/23
Catalonia La Pedrera Foundation presents the exhibition "Jaume Plensa. Poetry of Silence", which can be visited until July 23 and includes more than 100 pieces of large, medium, and small format that will occupy the exhibition hall and other spaces of La Pedrera building.
The exhibition revisits Jaume Plensa's artistic production during five decades with the original influence of literature and letters in his work as a common thread, a retrospective that develops from the prism of this creative universe that has been a constant throughout his career.
The retrospective includes both large and medium format works as well as more intimate works in small format. Along with the presence of literature, and especially poetry, as a source of inspiration, other thematic constants in his career such as silence, dream and desire, music, and family are also present. The exhibition reveals to the public some unpublished sculptures created by Plensa during the COVID lockdown, among others.
Outside the exhibition hall, ten medium and large format pieces have also been installed in various spaces of La Pedrera. On the rooftop, Silent Music IV (2019) and Day-Night (2012); in the courtyards Overflow (2023) and Together (2014), the latter made for the exhibition that took place at the Abbey of San Giorgio Maggiore during the Venice Biennale (2015). In the attic, three versions of Hortensia (2022), two in bronze and one in wood; and two of Martina (2021), one in wood and the other in bronze. And on the street, in front of the facade of La Pedrera, Flora (2021).
In this way, an intimate and unique dialogue is established between Jaume Plensa's works and the emblematic building of the architect Antoni Gaudí.