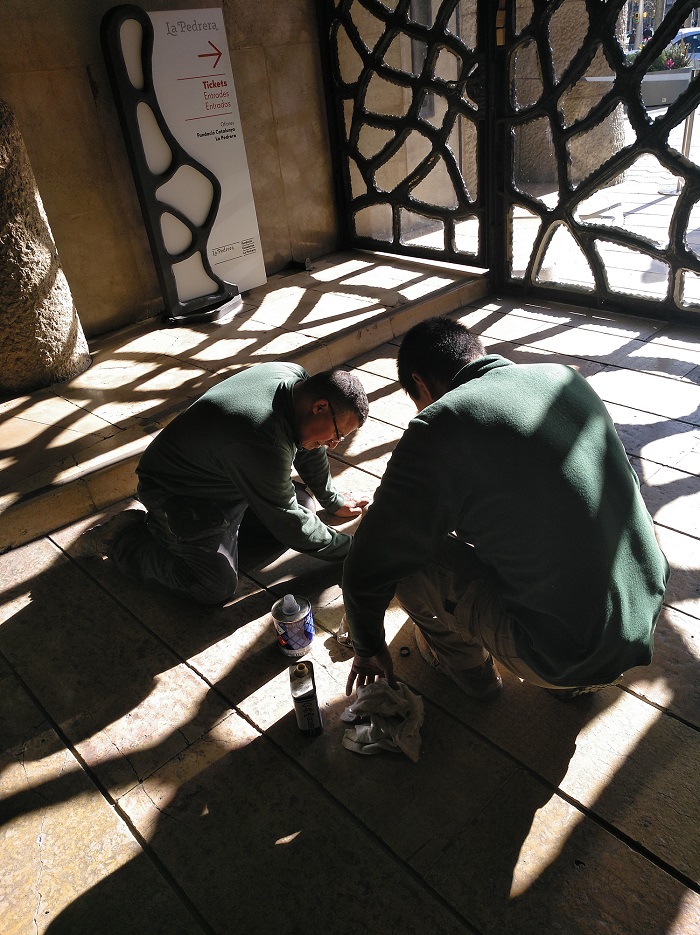 21/01/20
La Pedrera-Casa Milà has reopened its doors after being closed for a week for maintenance and is now back at its best.
During the maintenance week, work that cannot be carried out during the rest of the year has been done to get the house ready for visitors.
Parts of the historic building, like wooden and tiled flooring and wall paintings, have been examined and some museum equipment improved. In the Gaudí Exhibition, the table lighting has been improved and maintenance work has been done on the audiovisual equipment.
We're back to our best and looking forward to seeing you!