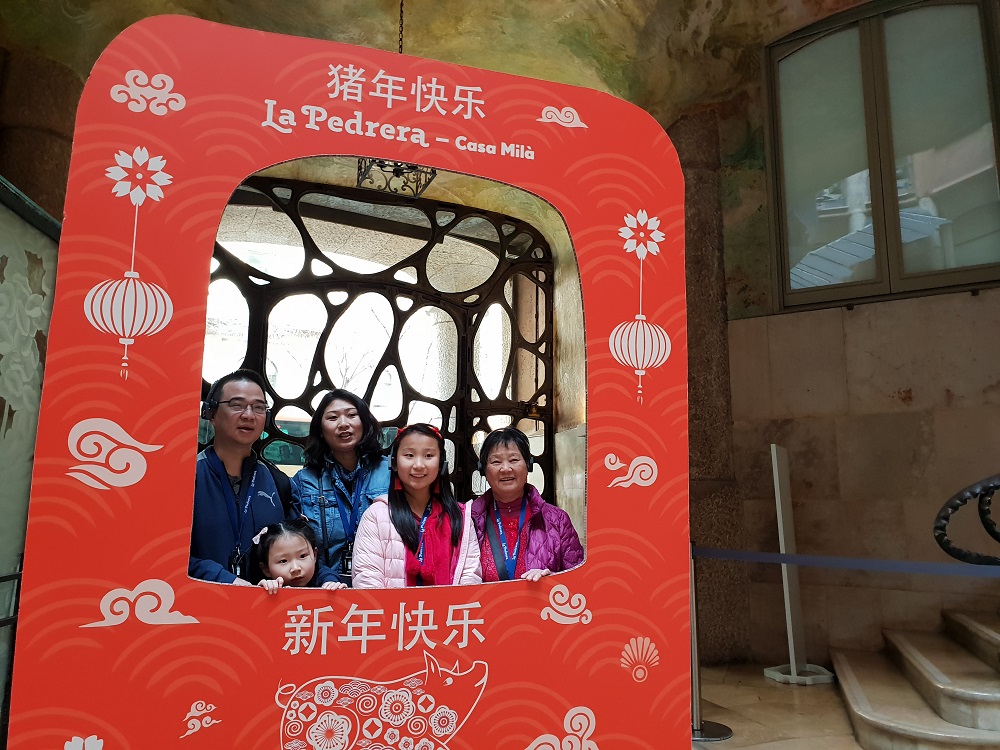 31/01/19
Starting this week, Casa Mila is celebrating the Chinese New Year. Gaudí's iconic building has been filled with symbols thought to bring good luck to celebrate the arrival of the Year of the Pig. The building features the colour red, as indicated by tradition, and, inside, a photo opportunity specially designed for the occasion has been installed so Chinese visitors can take away a very special memento of their visit.
Many visitors of Chinese origin are in Barcelona these days to celebrate the New Year. It is the ideal time to get away from it all and visit a European city, like Barcelona, and one of its iconic buildings, like Gaudí's La Pedrera. 
 
The Year of the Pig and the celebration of its arrival in Barcelona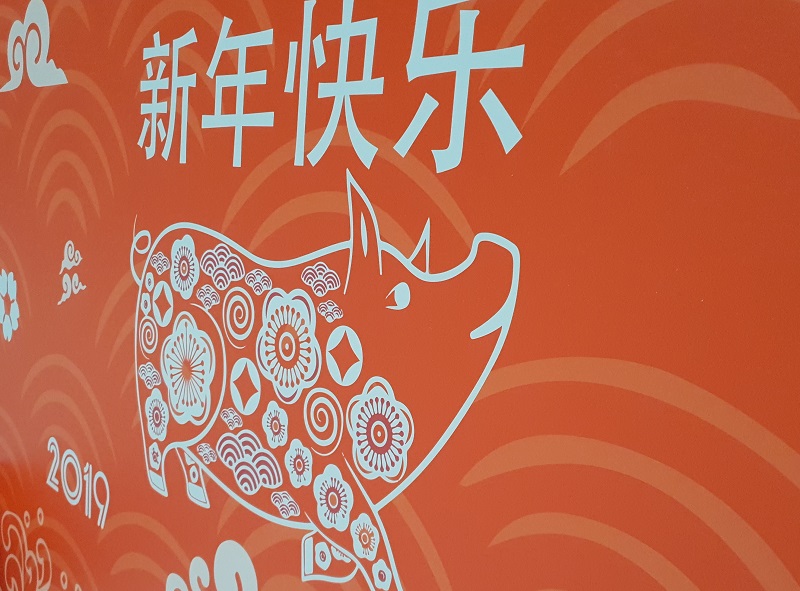 The traditional Chinese calendar marks 5 February 2019 as the beginning of the year 4717, which will end on 24 January 2020. It will be the Year of the Pig, an animal strongly associated in Chinese astrology with fertility and virility and its arrival begins a period popularly known as the spring festival which is full of celebrations (especially during the first three days and then for 12 days more). The festivities end with the Lantern Festival, scheduled for 19 February. 
 
In addition, on 12 February the Confucius Institute Foundation and Casa Asia, many of whose members come from the Chinese community in Barcelona, celebrate the arrival of the Chinese New Year in the streets of Barcelona, as happens in many other cities in Spain, including Madrid. That day and during the days that follow there will also be many parallel events and activities all over the city.