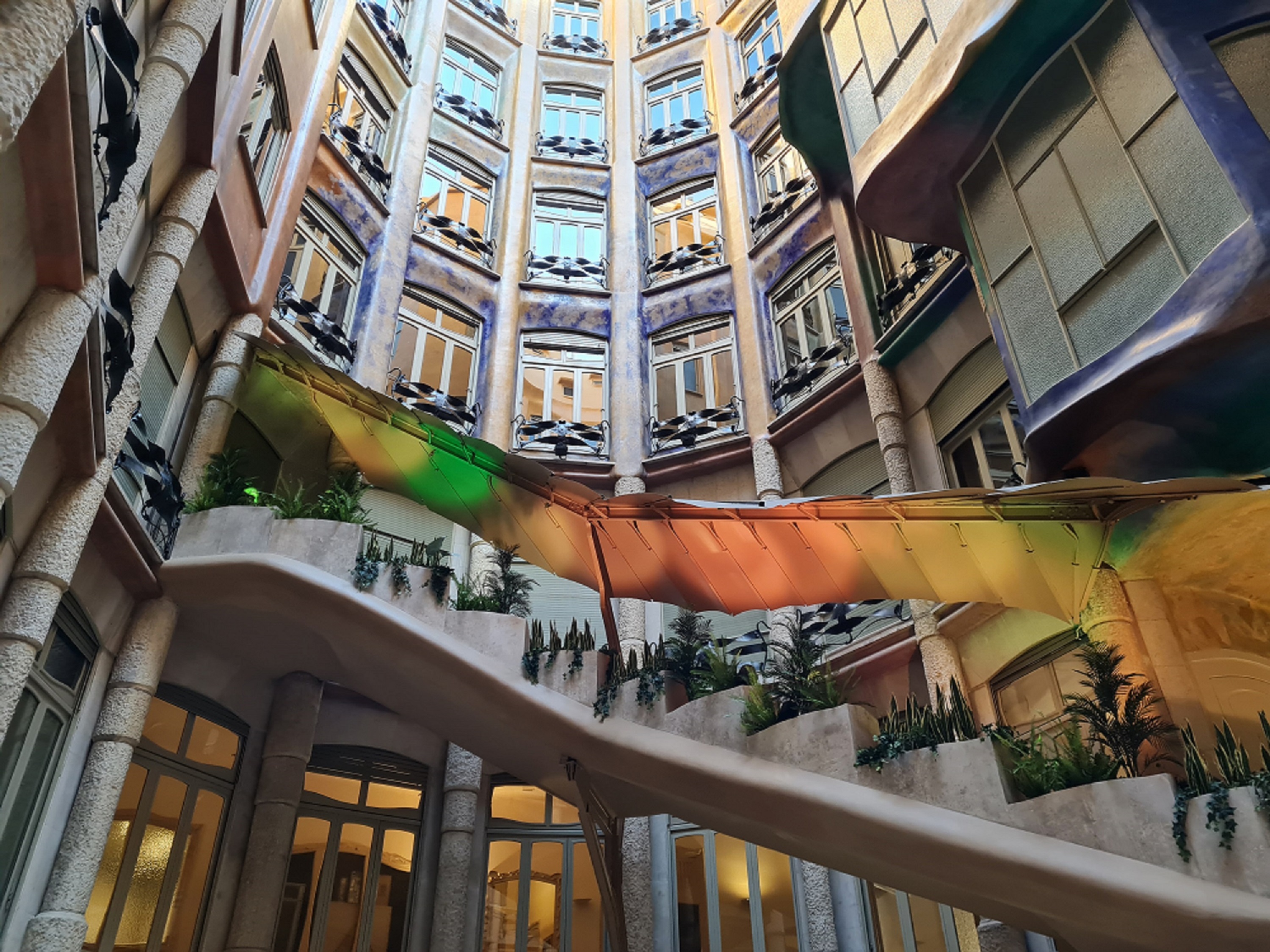 11/05/22
It had always been said that the Milàs lived alone on the main floor of more than 1,000 m2, but the latest research by Catalunya La Pedrera Foundation says the opposite. The Foundation that manages the building ensures the conservation and the access of culture and heritage to society. These investigations show that the Milà-Segimons did not live alone on the main floor of the building.
A few months after Pere Milà and Rosario Segimon moved permanently to La Pedrera, at the beginning of 1911, Dr. Jaume Queraltó i Ros rented a quarter of the main floor. The entrance was through The Flower Courtyard on Provença street and had a direct elevator and stairs. This was discovered through the doctor's will, which clearly indicated that he had lived on 265 principal Provença street. A year after Gaudí's death, in 1927, Rosario Segimon carried out building works on the main flat, in which only the hall furniture was preserved, which has been exhibited at the MNAC and is currently in the Museé d'Orsay in the "Gaudí"' exhibition. Due to the fact that this part of the main building was rented, the original Gaudí ceilings that are present throughout the building have been preserved.
Currently, on the main floor you can visit the temporary exhibitions that the Catalunya La Pedrera Foundation promotes and that currently hosts "Morandi. Infinite Resonance".