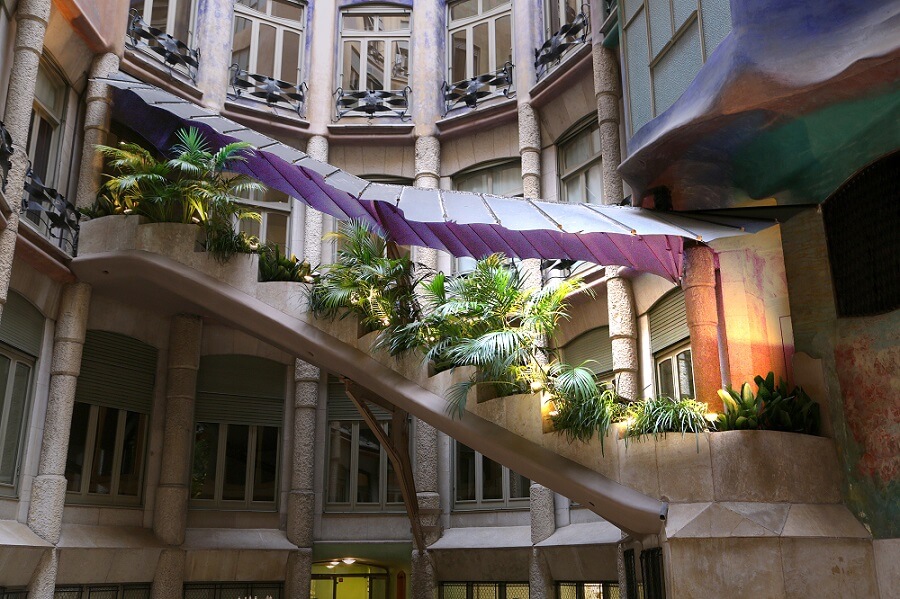 08/05/18
Catalunya La Pedrera Foundation presented a series of changes to enhance visitors' experience of Casa Milà: new projections, sound effects, dynamic lighting and improvements to the graphics that make the tour of the building a fascinating experience that emphasises Gaudí's vision of nature. In short, this new visit brings Casa Milà (La Pedrera) to life.
Marta Lacambra, Director-General of the Catalunya La Pedrera Foundation, declared in the press conference: "We have made the visit more entrancing and experiential with sound, images and light, while respecting the concept of the tour."
A sensory and spellbinding concept to make this a memorable visit
La Pedrera has modernised the visit and responded to the interests of the public today, who are looking not only to admire and understand sites and monuments but also to enjoy new and captivating experiences that make visits unforgettable.
To make this possible, the foundation drew up a project—conceived and implemented by Grup Transversal—with the intention of endowing the building with life, movement, a heartbeat and breathing to make the idea that La Pedrera is a masterpiece of nature experientially understandable and immediate.
Eudald Tomasa, the CEO of Grup Transversal, added at the press conference: "with these initiatives, we want visitors to connect with the building through their emotions".
La Pedrera. A masterpiece of Nature is a video added to the tour that highlights the link between La Pedrera and nature. It can be watched on the foundation's YouTube channel and now has nearly 50,000 views.