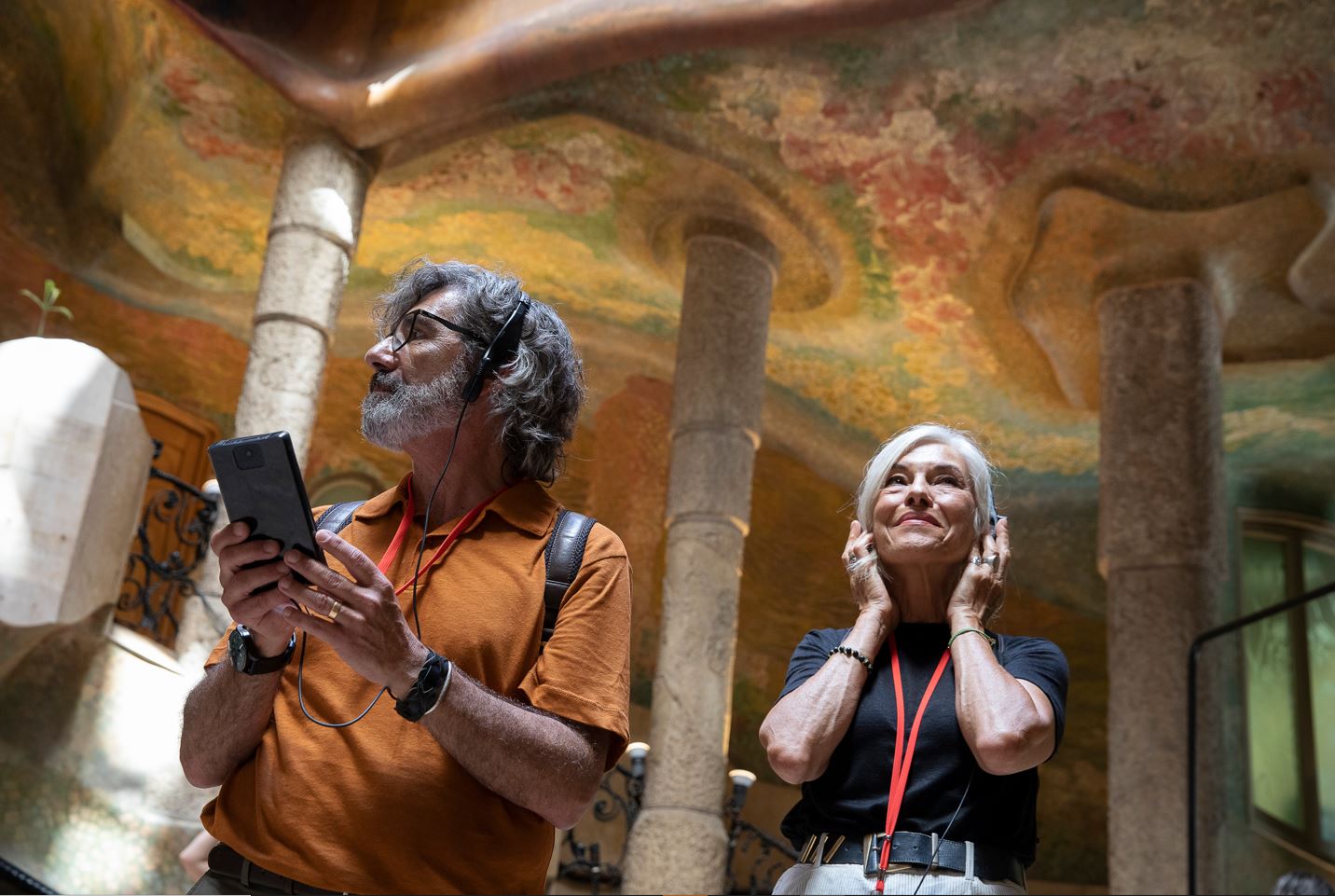 15/07/22
The Catalunya La Pedrera Foundation incorporates a novelty in its visits, the new videoguides! These are part of the novelties that La Pedrera incorporates this summer in order to offer a experiential visit.
The new devices are characterized by offering a more personalized, more immersive and more accessible visit and can be enjoyed with La Pedrera Essential and La Pedrera Premium.
The videoguide wants to facilitate the tour for the visitor. During the visit, the sensors will activate the explanations of each part of the building but, at the same time, the visitor will be able to adapt it according to their visit rhythm. But that is not all! During the visit, different QR codes are included that will offer extra content to the visitor in short video format. Curious and interesting content such as: why Dalí has a link ​​with the building, a hidden love story or how the attic became 12 apartments for a few years.
In addition, this videoguide is characterized by being more accessible, since it incorporates the visit in sign language in Catalan and Spanish, transcriptions of audio information and the visit with audio description in Catalan, Spanish and English.