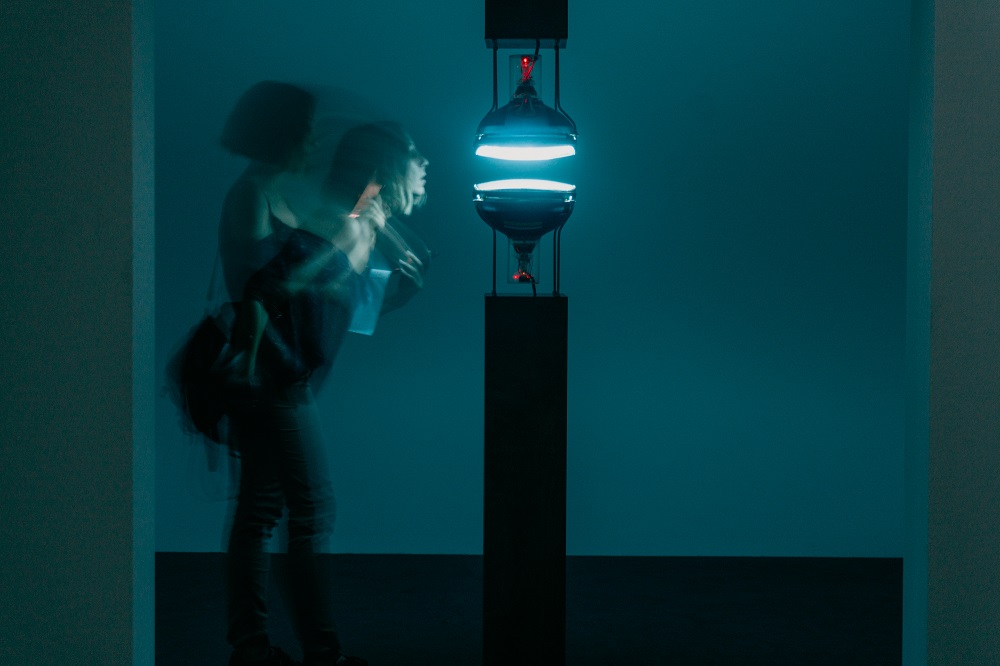 08/10/19
La Pedrera-Casa Milà hosts the first monographic exhibition in Catalonia on the international video artist Bill Viola.
ARTIST:  Bill Viola is one of the most stimulating and evocative contemporary creative artists because his videos are attractive, exciting and mystical. He is a unique, independent, unusual creative talent who has gone beyond anything that had been done before.

VIDEO ART: In video, he found the format to put across his thoughts and emotions. In his early days, video art was a minor discipline, but it was the only form that allowed him to express himself in the way he wanted to.

PIONEER: His work brought video art closer to the general public and he was the first leading artist to talk about "spiritual" themes in audiovisual format. 

AUDIOVISUAL PHILOSOPHER: Bill Viola deals with intimate and universal themes and wants to make the observer think about death, the essence of life, time and the human condition.

"Real research is about life and knowing oneself; the medium is just an instrument for doing that research." Bill Viola, 1985

INSTRUMENTS: Bill Viola, has grown alongside the technical development of video and he has used this new tool to better achieve his artistic intentions. 

"The camera and the recorder are like brushes: my tools. Every new advance in moving-image technology has increased the range of my palette."  Bill Viola, 2017

SILENCE: In Bill Viola's works, we listen to the image because it moves us inside, without the need for accompanying music

MOVEMENT: Bill Viola's works capture us with movement – slowed-down, looped movement that submerges the viewer in an internal world, looking in-depth at the fundamental experiences of existence to "awaken the soul". 

"In the end I've realised that the most important place where my work comes to life is not in an art gallery or a projection room or on a television set or even on the video screen itself, but in the mind of a spectator who has seen it. In fact, that is the only place it can exist." Bill Viola, 1989

MYSTICAL: Bill Viola's time is different: it is contemplative and slow because his works reflect an Oriental influence from the time he spent studying in Japan. 

MIRRORS OF THE UNSEEN: When we stand in front of Bill Viola's works at the exhibition at La Pedrera-Casa Milà, we will see a reflection of the human soul. He directly questions us by capturing the intangible; the invisible; the unseen. So we invite you not to hurry round the exhibition at La Pedrera: get ready to share the artist Bill Viola's spiritual journey.

BARCELONA: For the first time in Catalonia, Casa Milà is to host a monographic exhibition on Bill Viola. But it will not be the only exhibition venue with the video artist's works. Bill Viola's works can also be seen in Montserrat, Vic, Girona, Lleida, the Palau de la Música and the Gran Teatre del Liceu. 
Buy tickets to see "Bill Viola. Mirrors of the Unseen" here >