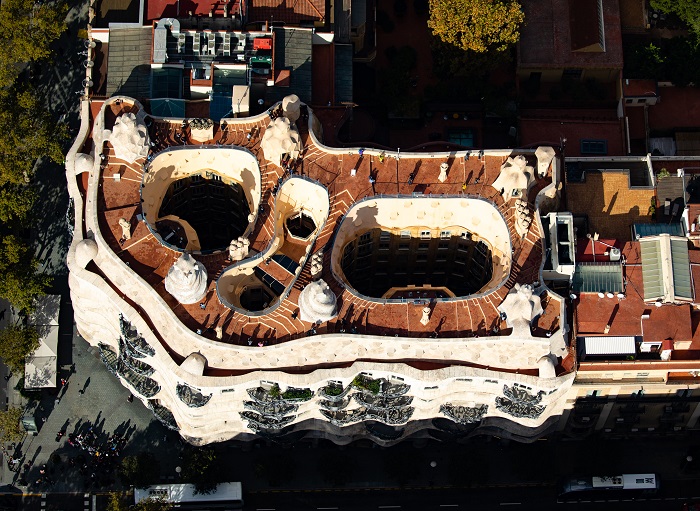 09/07/21
Due to science, La Pedrera is the 6th building more beautiful in the world. This study is based on the golden ratio and shows how Gaudí applied all his architectural knowledge to Casa Milà.
This study from Roofing Megastore explains that what is pleasent for the eye follows the golden ratio; and the reaserchers says that following this theory, La Pedrera is one of the most beautiful buildings in the world. That's because it sticks to this formula in a 68,64% alignment to be exact. 
For reasons that cannot be explained, humans finds beauty on everything that follows this proportion. It is a barometer of beauty and numerically it is a ratio of 1: 1,618.
La Pedrera is very alligned with it because has shapes and structures that had relation to this golden ratio.  
List of 100 buildings most beautiful in the world, due to study by Roofing Megastore.