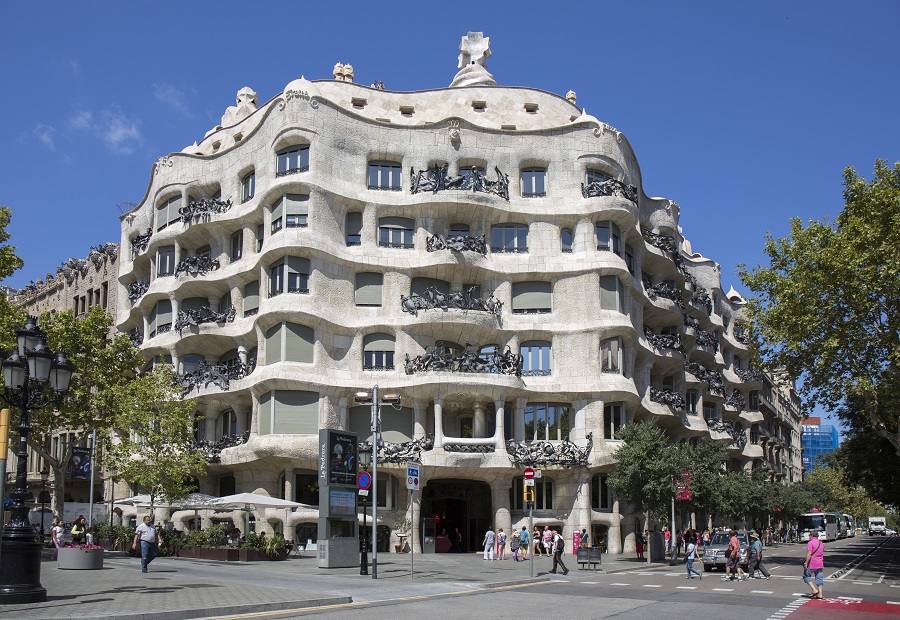 13/02/20
Satire is a literary composition, often accompanied by a drawing or cartoon, that criticises something either with the intention of moralising, for fun or simply in order to laugh at it. When La Pedrera was built between 1906 and 1912, satire was quite common in newspapers. There were also very popular satirical magazines, including some for children.
As an unusual structure, the Casa Milà, "La Pedrera" was publicly mocked and pilloried in caricatures in various satirical magazines between 1909 and 1925. One of the first references we know is a cartoon in ¡Cut-cut! magazine from January 1909, where we see a mother and child walking past La Pedrera. The child asks: "Mother, has there been an earthquake here too?" The allusion is to the facade, then under construction, which seemed to have been shaken by an earthquake, as had happened in Sicily one month earlier.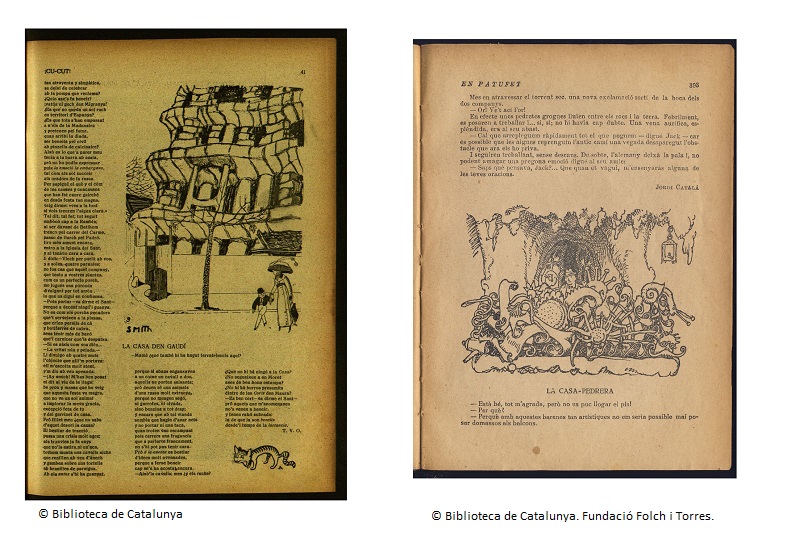 And one of the last known references was published in the children's magazine En Patufet in May 1925. The dialogue in the cartoon criticises the balconies of the building and the difficulty of hanging decorative banners on them for festivals. In the drawing of one of the balconies, we see that it consists of all kinds of objects, from snails to coffee pots. This publication is particularly important because it is the first time the house was called by its popular (and pejorative) name "La Pedrera".