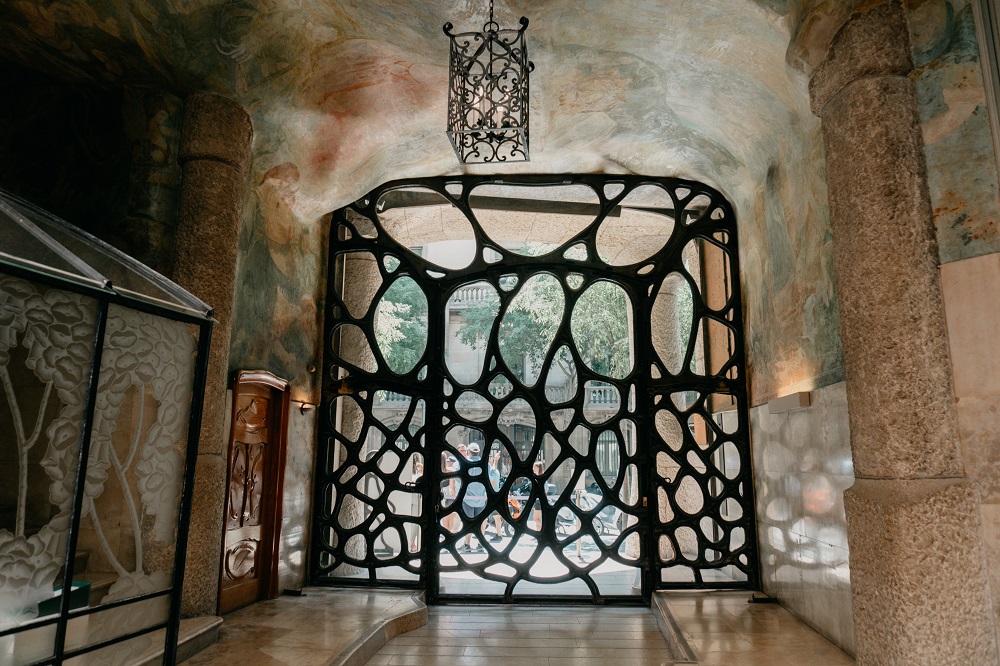 10/11/21
When Antoni Gaudí structured the apartments at La Pedrera-Casa Milà he considered light and ventilation in designing a free-plan building. He saw doors as both as functional and a decorative element.
The most visible doors at La Pedrera are the access doors made of wrought iron and glass. Inspired by nature, Gaudí created a set of irregular shapes establishing a network of small, protected panes of glass at the bottom and larger ones allowing in more light at the top. They are both functional and visually attractive. The great door has three parts: the central part – the highest – to allow coaches and cars in, and pedestrian entrances on either side.
Gaudí also showed that he knew all about wood in the amazing door of the main apartment. It is a large area of walnut worked in relief with undulating details, rhythms, curves, waves and Gaudiesque ellipsis.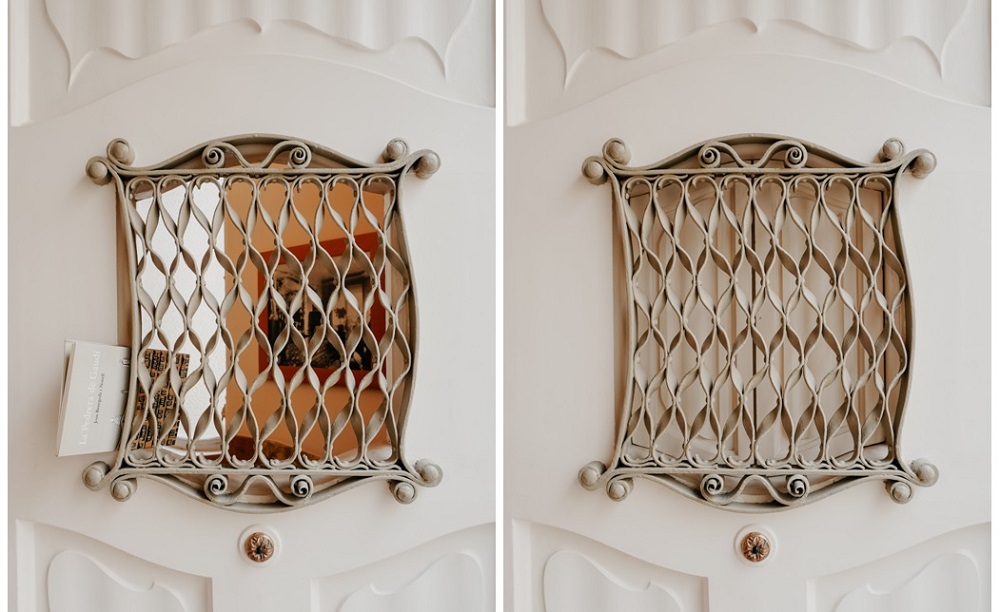 The doors of La Pedrera apartments
Antoni Gaudí was an innovator because, on the entrance doors, he placed wrought iron spyholes, which, apart from being a decorative element for the wood, allow direct communication without opening the door and could also be used as letterboxes. Inside, he reinforced the luxurious nature of the apartments with various decorative elements like knobs and mouldings. 
| | |
| --- | --- |
| Among the outstanding doors inside the apartments are the partially glazed sliding doors separating the dining room from the living room. Gaudí found a solution consisting of three bodies: the central one, consisting of a door with two windows at the top which both open, and two lateral bodies fitting flush with the central door, capable of being slid inside the wall until they disappear. | |
A particular feature of the doors in the apartments is that some have translucent glass and some do not. Gaudí did this to make it possible to separate the private areas, such as the WC, the bedrooms and the office, from the open spaces, where they bring light into the apartments using translucent glass.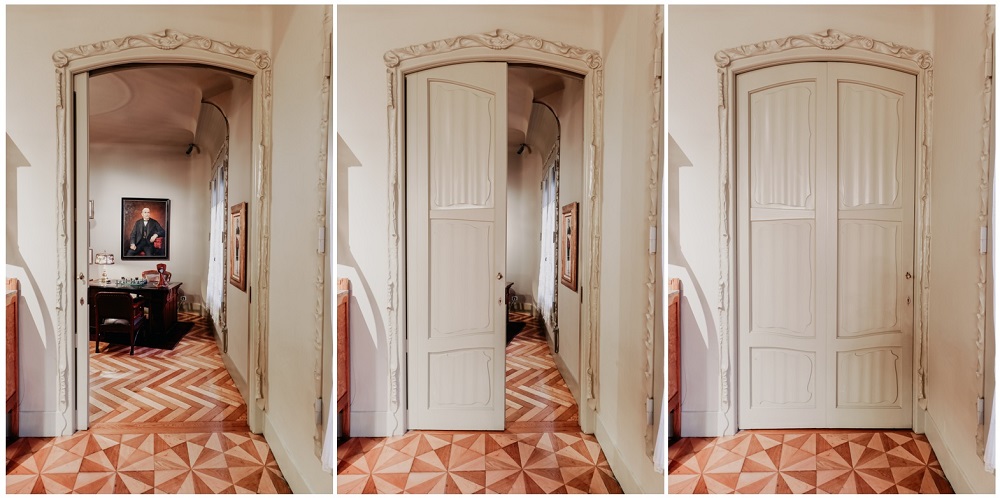 Bibliography
FERRER, David: Gaudí. Barcelona: Santa & Cole, ETSAB, Edicions UPC, 2002.