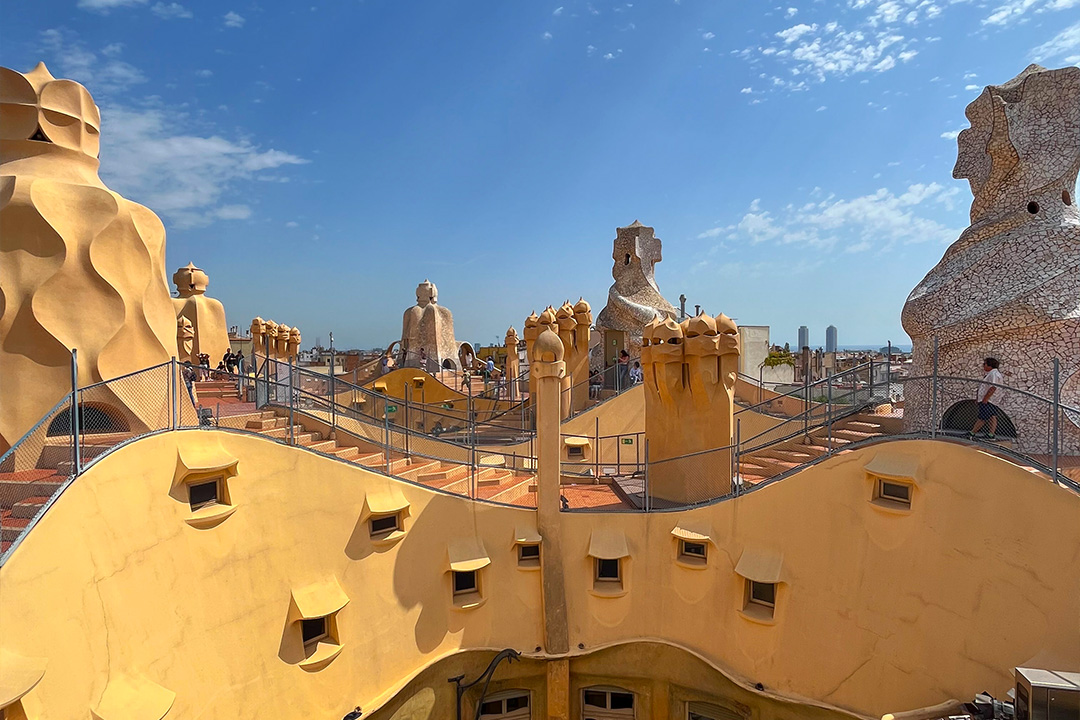 15/02/23
The rooftop of La Pedrera - Casa Milà is one of the most iconic spaces in Barcelona and from Gaudí. The stairwells, the chimneys and the unbeatable views of the city make this rooftop a unique space in the world.
On this unusual roof there is an element that goes unnoticed by visitors and is often surprising because it does not follow the sinuosity of the building: the perimeter fence of the interior Courtyards.
For the roof railing, Gaudí had begun to design a model that - as seen in the 1909 photograph - he could not finish. Due to the danger of leaving the space empty, the owners installed a hexagonal mesh as a protective fence. They say that Gaudí told them: "Don't worry about putting up any fence, there aren't any in the mountains." Clearly, they ignored him.
The roof was not used in the same way as it is today, it was a service space for the smoke flue of the chimneys and in some cases to hang up clothes. Gaudí designed the roof following his maxim of form, functionality and aesthetics, although he could not finish the decoration and external protection of some of the roof elements due to financial problems with the owners.
All of them, with trencadís or stucco, with Gaudinian or simply protective fences, are elements that are part of the building's construction history and thus make it more unique and fuller of life.